Fear of Over-stimulation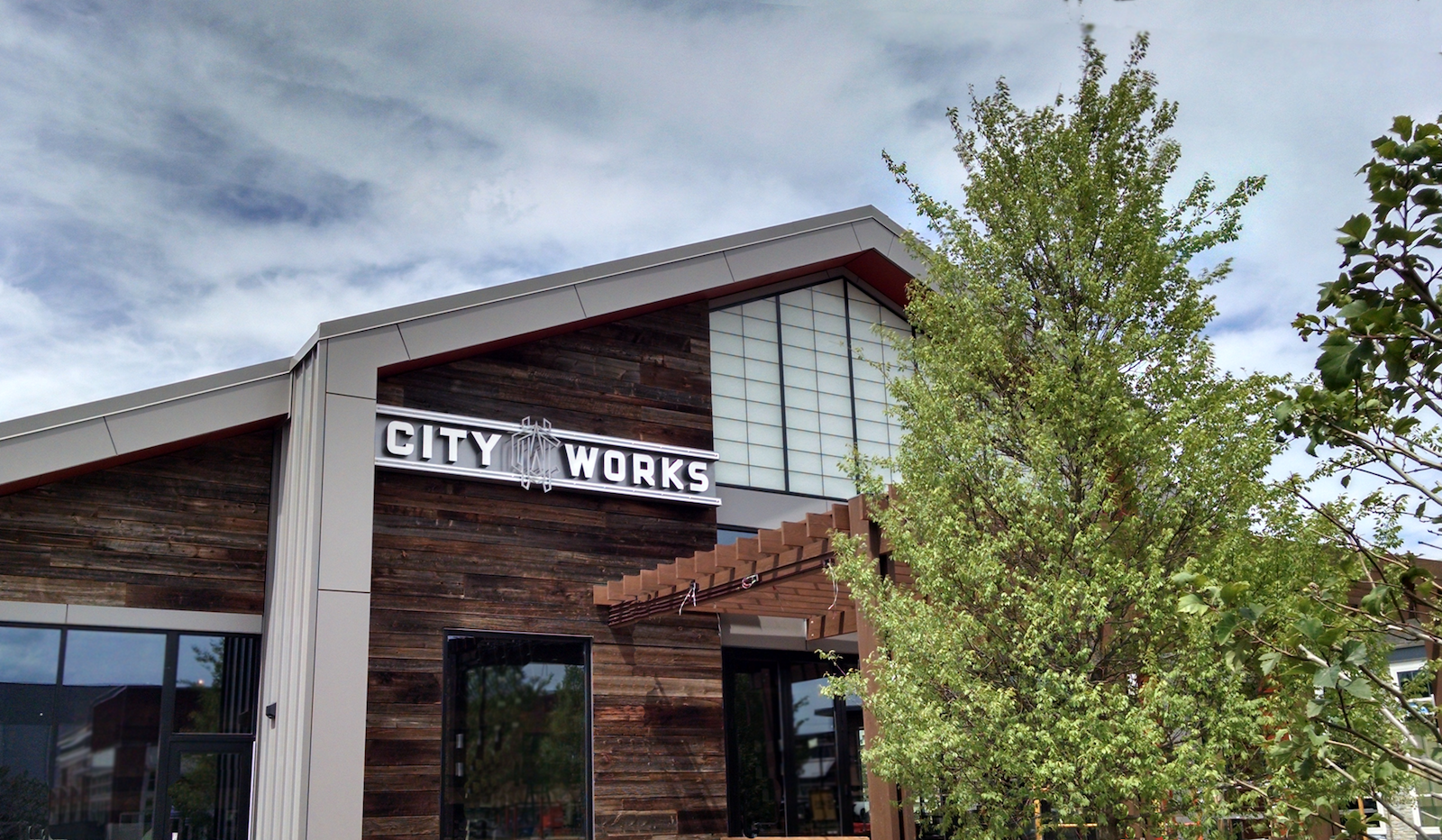 NAVIGATOR
There's nothing subtle about City Works, a sprawling gastro pub that opened earlier this month in the King of Prussia Town Center with no less than 90—nine zero—beers on tap.
By April Lisante
Remember when ordering a brew was as simple as, "Gimme a Bud, please"?
The past decade has seen a national explosion of microbreweries, craft beer houses and specialty gastro pubs, but City Works Eatery and Pour House, which opened earlier this month at the King of Prussia Town Center, is over-the-top by even the aficionado's standard.
We may never really replicate the intimacy of the Euro pub experience in this country, but good luck bellying up to any bar over there and finding 90 beers on tap, each poured at its optimum temperature into the proper vessel, because that's what you're getting at the 9,000-square foot City Works. Ninety. Nine. Zero. A third of which is set aside for local breweries. The remainder comes from far and wide.
Sidle up to the 50-foot bar and take your pick from a 40-foot see-through "cooler." A fine Scottish ale in a tulip glass. A Belgian dark ale in a pub glass. A flight of brews from a half-dozen countries. Eighty-two to go.
City Works joins nearly a dozen other restaurants in the King of Prussia Town Center, which has been billed as a "lifestyle center" that recreates an aesthetically pleasing downtown in an area that's notoriously lacking one. Designed by the Washington, DC-based The J.B.G. Companies, the Town Center features hundreds of residential apartments that encircle a landscaped retail and restaurant cosmos behind Wegmans and The Children's Hospital of Philadelphia inside the Village at Valley Forge. At completion in July, the Town Center will include an LA Fitness, 10 restaurants, and Starbucks, Ulta and XFINITY stores, among others.
The concept behind City Works originated in 2001 as a tavern called Trace in Chicago. It was the brainchild of three Wesleyan University friends who wanted to create an architectural ode to ale on the grandest scale. After opening several gastro pubs in the Chicago area, they debuted their first City Works last year in Minneapolis at—true to their word—a massive 10,000 square feet. (Keep in mind, Minnesota is also home to the Mall of America. So it's go big or go home there.) The King of Prussia location is part of an unfolding (and ambitious) national expansion that will see other City Works open in the coming months in suburban Miami and Pittsburgh.
"We certainly loved our beer (in college)," says Chris Bisaillon, the CEO of Bottleneck Management Company and a self-professed "beer geek" who joined friends Nathan Hilding and Jason Akemann for the venture. "But it was after college that we saw the growth for the craft beer segment."
The concept behind City Works is simple: create a beer nirvana that also serves comfort food staples in a classic pub environment. Or, at least, the American-ized, grandiose version of one.
The restaurant seats 279, including 85 on a patio flanked with 25 removable windows to mesh the lively atmosphere inside and out. And there are, of course, TVs. Ten 65-inch flatscreens, plus four 110-inch HD video walls. If you start to find yourself over-stimulated, ground yourself with the bar. The copper shingles were brought in from Utah, the stone, from El Dorado.
Carmen Cappello, an Ambler native who's traveled the world cooking at high-end, high-volume restaurants, pubs and hotels, including Atlanta's Ritz Carlton, is charged with ensuring there's something in your stomach to sop up all that all that alcohol. The grazing ranges from pretzel bites served with an IPA-gouda sauce to filet mignon sliders to an Angus meatloaf with red eye gravy and mashed potatoes. (It's a menu after a Midwesterner's heart.)
The menu runs about as deep as the beer list, which means that City Works is destined to become many things to many different people. Much as you may be inclined to settle into a routine, resist the urge and play the field. The longer you can maintain an open mind, the more likely you are to stumble across flavors you wouldn't otherwise. Not without traveling much further afield than King of Prussia, anyway.
Photos courtesy of Bottleneck Management Company
Save
Save