Third Time's a Charm for Earl's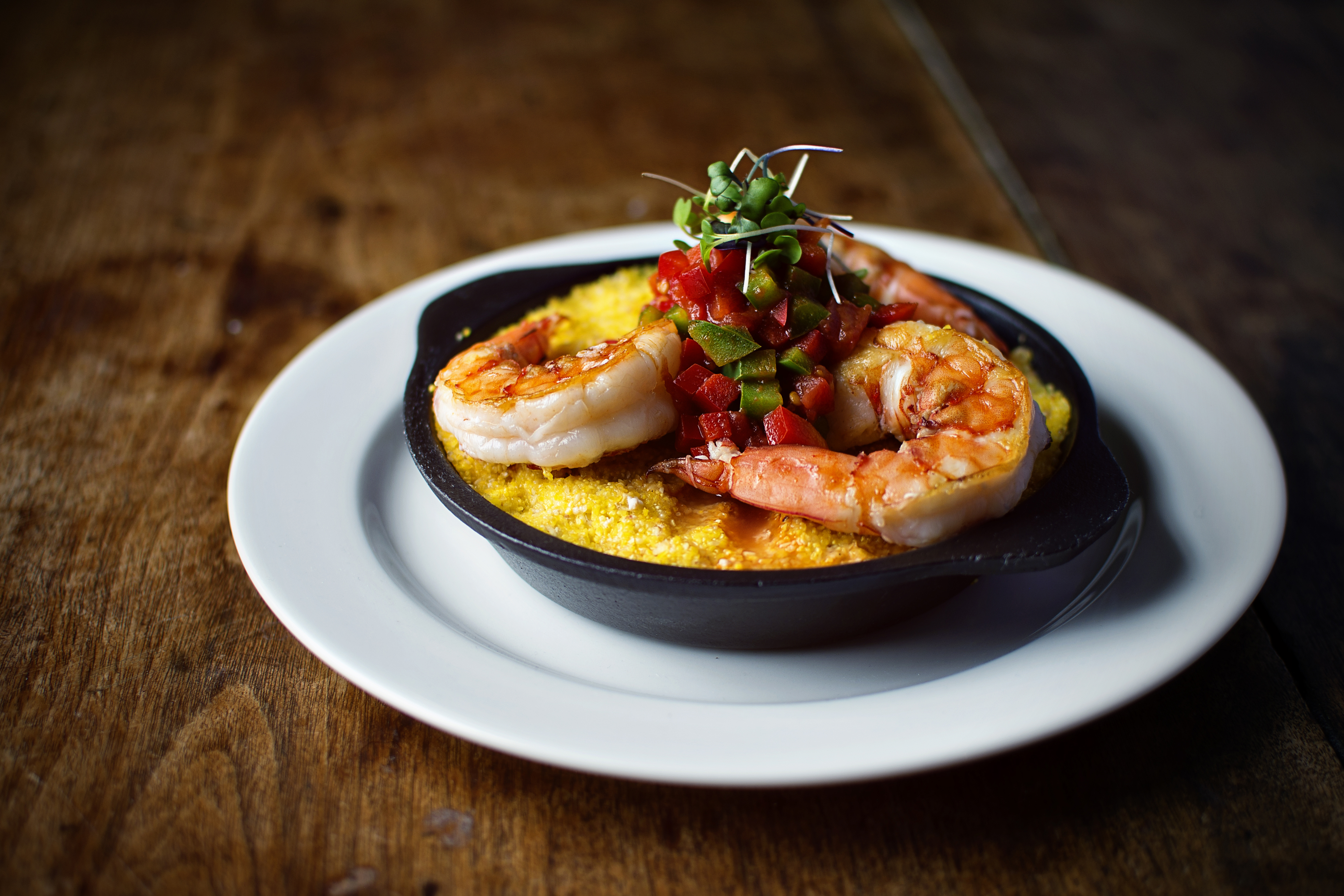 DINING OUT
Peddler's Village's signature restaurant returns with a looser vibe and an appetizing, weeknight-friendly menu.
By Scott Edwards
Like a cat, the signature restaurant at Peddler's Village, in Lahaska, is landing on its feet—again—after an ugly-looking fall. Earl's New American opens Tuesday. This will be its third iteration, if you're counting at home, following Earl's Bucks County, which closed after a catastrophic kitchen fire in January 2015, and Earl's Bucks County, the original.
And like the first rebirth, don't expect much carryover. Both the interior design and the menu have been dramatically over-hauled. Gone is the stiff, special-occasion restaurant. In is its more personable, trendier, hungrier niece.
Rebekah Brown, of Bethany Design Co. in Valley Forge, is responsible for the contemporary farmhouse look.
"We've taken the opportunity to really brighten the entire space," says Richard Slutter, the director of hospitality operations for Peddler's Village.
Think Edison-bulb lighting, distressed-wood flooring, copper ceiling tiles and a fireplace set into a stone wall. Much of the wood that was used to craft the dining tables was pulled from barns throughout Peddler's Village, Slutter says. And you'll be able to appreciate every inch of them because they won't be shrouded in white tablecloths, a staple of the restaurant's predecessors.
Approachable is a term that executive chef Bill Murphy, a holdover from Earl's Bucks County, references a lot when describing his new menu. "We're doing more food that's along the lines of something you can eat a couple times a week," he says.
He goes to shrimp and grits, the traditional southern comfort dish, as his first example. The grits are stone-ground at Castle Valley Mill, in Doylestown. He goes next to the pasta because he's making his own. The fusilli will be served with wild mushrooms from Haycock Township, in Upper Bucks, spring asparagus, roasted garlic and tomato sauce; the pappardelle, with duck confit, fiddlehead ferns and mascarpone.
Panko-crusted Griggstown Farm fried chicken's also among the 11 standing entrees. The menu's spotted with the names of local outfits, like Griggstown and Castle Valley, but none are closer by than Murphy's own 1,800-square foot garden behind the restaurant. "I planted asparagus three years ago and this'll be the first year I'll actually have asparagus in a yielding quantity and size that I can use in a restaurant," he says, with about as much enthusiasm as anyone's ever mustered for asparagus.
Murphy was born in Chicago, spent his teens in Newtown and Holland, then left the area for the next couple of decades. He cooked in France, moved back to Chicago. "That's where I originally worked for the Four Seasons hotel chain before I transferred to Philadelphia," he says.
Murphy describes his stint at The Fountain at the Four Seasons as the most formative stretch of his career. "Jean-Marie Lacroix, Tony Clark, Martin Hamann were all very influential in teaching me how to cook, and not only cook, but how to be a gentleman and respect your employees," he says.
"But I never pictured myself back in Bucks County for some odd reason." It was a woman he knew in high school that drew him back here. They're married now, just had a baby. "And for the first time in decades," he says, "I feel at home."
[divider]Ordering Off-menu[/divider]
Don't be fooled by the steak frites, Murphy's got some serious cooking chops. A pair of upcoming wine dinners will be prime opportunities to see him flex his muscle. The first, on April 22, will pair J. Lohr wines with a four-course dinner that'll feature herb-crusted carpaccio and roasted lamb loin. The second, May 12, pairs Pio Cesare with the likes of goat cheese cannelloni and prosciutto-wrapped quail. Reserve a spot here.
 Photos courtesy Earl's New American