Case Closed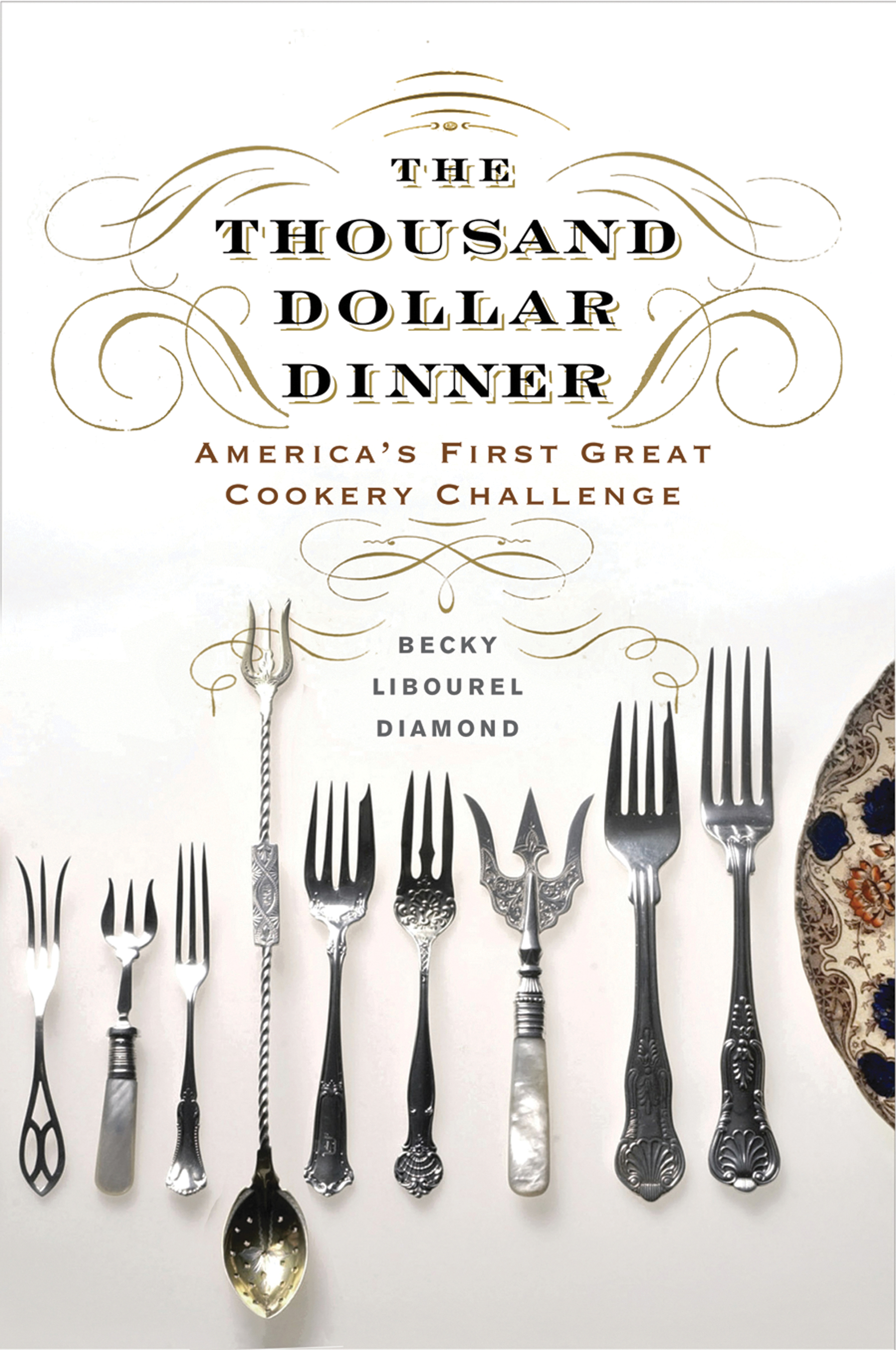 BOOKS
Yardley author Becky Libourel Diamond dissects the over-the-top meal that put Philly on top. (Once and for all.)
Convoluted as the 19th century was with pretentious formality and bottomless ignorance, things were a lot simpler then, too. In 1851, a group of New Yorkers and Philadelphians with too much money and time on their hands pitted the New York restaurant Delmonico's against Philadelphia chef James Parkinson in a "culinary duel." Twelve hours and 17 courses later, Parkinson emerged on top, proving, once and for all, that Philly was the dining capital of the country. Why are we even still talking about this? Because Becky Libourel Diamond wrote a book about it, the just-published The Thousand Dollar Dinner: America's First Great Cookery Challenge (Westholme Publishing). She's also planning to recreate some of the epic meal for the Historic Foodways Society in March. "I'll discuss the significance and preparation methods of the various foods served," the Yardley author says, "and Vicki Miller of Vinocity will explain the history and stories behind the wines." Diamond's also drawn interest from some undisclosed Philly chefs about restaging Parkinson's menu, but no one's committed yet. It'd be purely for show, of course. I mean, our championship was won 165 years ago. —Bill Gelman
How'd you learn about the dinner?
Diamond  While researching my first book, Mrs. Goodfellow: The Story of America's First Cooking School. James Parkinson was a contemporary of Elizabeth Goodfellow, a confectioner who ran the first cooking school in the US. He's best known for his role in the duel.
And how did it come to be known as the "Thousand Dollar Dinner"?
The Philadelphia newspapers dubbed it that because it reputedly cost $1,000—approximately $32,000 in today's money—to prepare.
Money's no object; could the dinner be duplicated today?
Well, some of the foods Parkinson featured are now difficult or impossible to obtain, such as terrapin, green sea turtle, wild Atlantic salmon and perhaps some of the game birds. But I'm sure modern-day cooks would come up with some very interesting alternatives. Some of the foods would actually be easier to procure, such as the fresh fruits and vegetables and various meats that might have to be sourced from distant locations.
You can have your pick of any chef working in New York and Philly today. Who's facing off in your duel?
I would love to see current Delmonico's executive chef Billy Oliva and Marc Vetri.
Cover image and portrait courtesy Westholme Publishing