What the Hell is Poké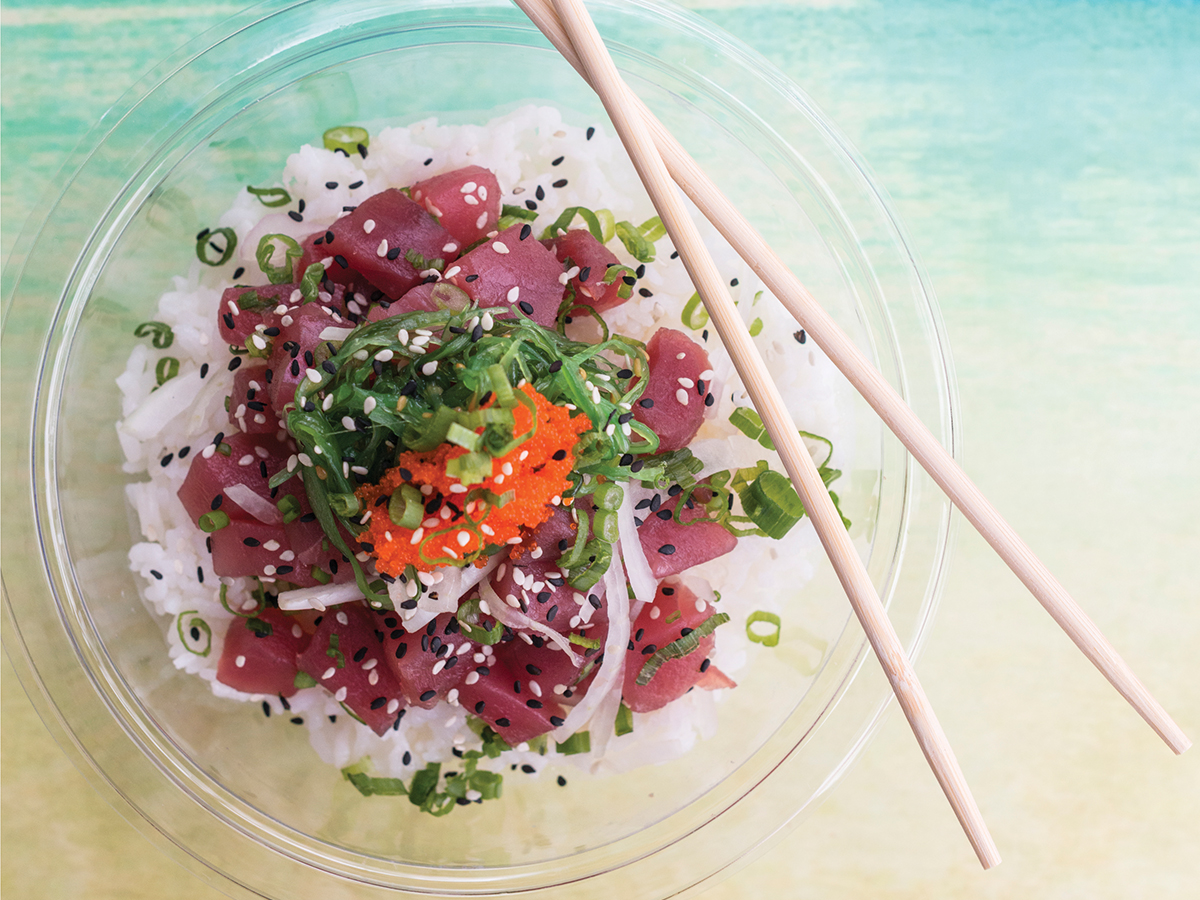 LOCALLY SOURCED
Only the mother of all food trends.
By Mike Madaio · Photography by Matthew J. Rhein
Though our suburban dining scene isn't always hip to the food world's latest and greatest, the poké revolution is no ordinary trend. It's the culmination of several widespread trends: raw fish features prominently, along with a rainbow of healthy ingredients. It's served in a bowl and it adapts easily to fast-casual dining.
Poké (pronounced poke-ay)—the name is derived from the Hawaiian word for cut—is traditionally made from cubed, marinated ahi tuna served over rice, a style that originated with fishermen as a more appetizing vessel for their leftovers. Chefs, however, have been treating poké more as a technique than a recipe, opening it up to an endless array of variations.
Enter Andrew Danieli, a Jersey Shore surfer who fell for poké during a tour of Oahu's North Shore, where it's served everywhere in every shape—roadside snack, appetizer, entrée. Danieli's also a restaurant veteran. This fall, he claimed his spot at the head of the curve with the opening of PokéOno in Ardmore, which provides yet another twist: build-your-own bowls.
Where's he draw the line? Poké should remain "within the realm of the ocean," Danieli says. "Salmon, shrimp, other shellfish, sure. But cut-up pieces of chicken would be too much."
Novices should begin with the Shoyu Classic, which highlights traditional flavors before moving on to the radical-by-comparison Umma's Tofu, a Korean-inspired blend named after Danieli's girlfriend's mom. If it wasn't already obvious, he's a perceptive guy.