Surviving Holiday Entertaining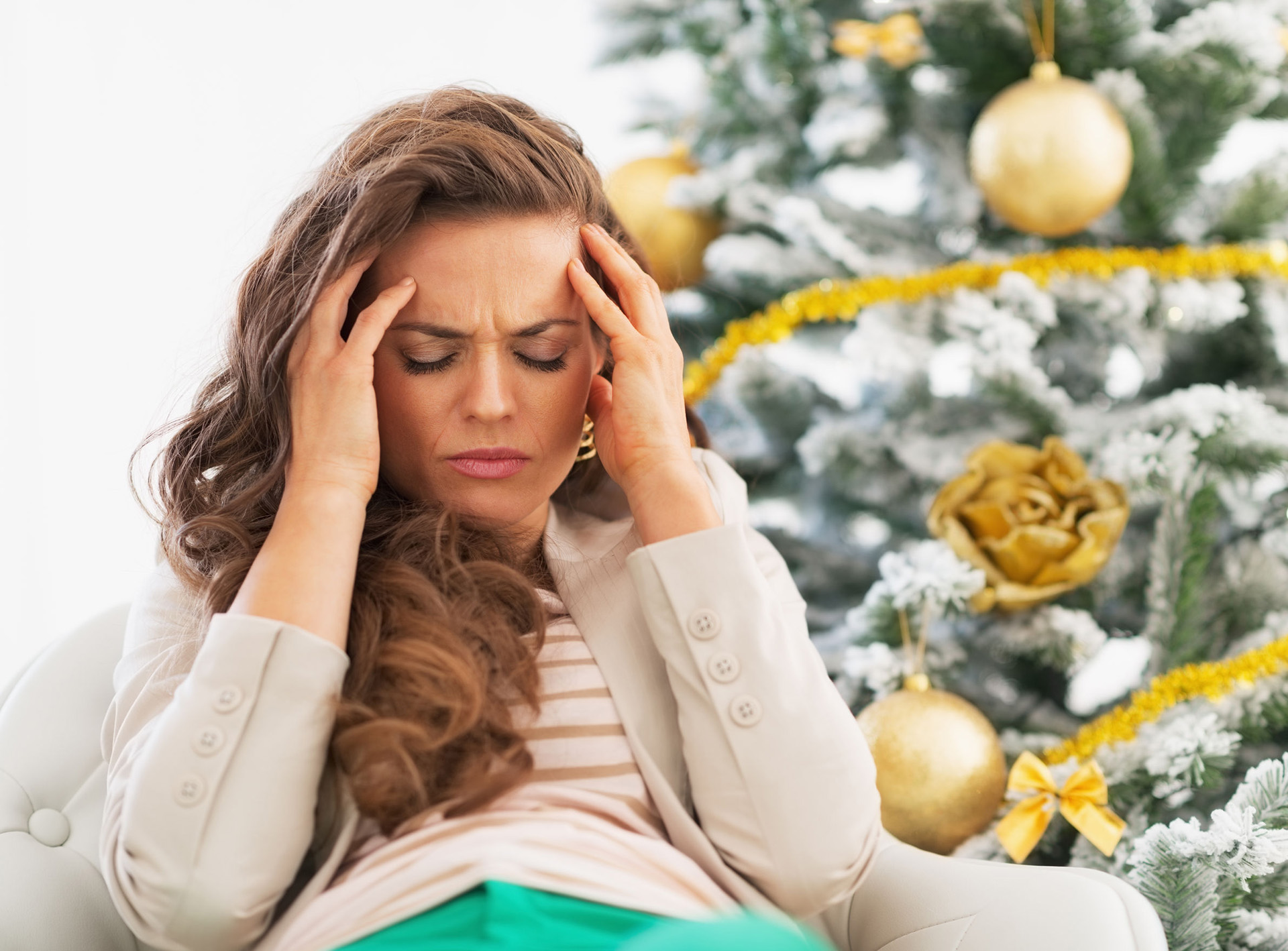 ORGANIZED HOME
Right about now, you're bracing for the onslaught—of food, of booze, of family. There's no getting around it. But there are a few things you can do to preserve (most of) your sanity.
By Laurie Palau
In theory, the holidays are a good idea. Unplug for a week or so, surround yourself with family and friends, give and get a few gifts, overeat, overdrink. In practice, they get a little murkier. The constant entertaining, the constant indigestion and hangovers, the constant presence of out-of-town family. The first week of January should really be declared a national holiday so that we can recuperate in our own ways from the supposed vacation we just endured.
Until Bose develops barely noticeable, noise-cancelling ear buds, you're going to have to suffer through your mom's scrutiny. And you should probably accept by now that those gifts are really just returns-in-waiting. On the bright side, your disappointment's been so obvious that everyone's at least including gift receipts now.
In other words, the holidays are what they are. You need to lay claim to those fleeting moments of happiness and let the rest of it go. Easier said than done, I know. But these are a few practices I've managed to find great solace in. Feel free to copy and paste into your life as needed.
Know your audience
Forget Martha Stewart. And screw the Barefoot Contessa. One year, I spent months poring over gourmet recipes and settled on a set that required me to hunt down tens of obscure ingredients and prep for hours. No one was especially impressed. They gorged, they drank, they got up from the table and they moved on with their lives. With so many people to feed, it's OK to aim for the lowest common denominator. That's your most finicky eater, anyway, not the locavore.
Stick with tradition
In that vein, lean on the dishes you can make in your sleep. For me, it's bacon-wrapped scallops and crab cakes. I get bored easily, but having two dishes that I barely have to think about goes a long way toward lessening my burden. Plus, you make them year in and year out for a reason.
Give them a drawer
The less your overnight guests feel like an imposition, the less they'll actually be one. It's a funny thing; when guests feel like they're in the way, the more they seem to hover, always wanting to ask for something, but never quite getting there. So head them off. Ask beforehand what they like to eat and drink and stock up. And carve out some space in the closet, along with a drawer or two, in their room. Everyone feels a little more at home when they're not living out of a suitcase.
Take photos—often
Even when your kids are feuding. Even when you're otherwise tuning out most of the room. Before you know it, the moment will be gone, for better and for worse, and, either way, you'll regret not preserving it. Gone are the days when Hallmark moments were the only photogenic ones. In fact, you'll appreciate the honest depictions a whole lot more—after the fact. Well after the fact.
Breathe deep—often
I'm the furthest thing from a Namaste chick, but when I feel my blood pressure spiking, the surest way to calm myself down is to pause right where I am and take a few deep breaths. You'll know the moment.
Laurie Palau is the owner of the New Hope-based simply B organized, a home and life organization service.