Fur: Winter's New Cool Girl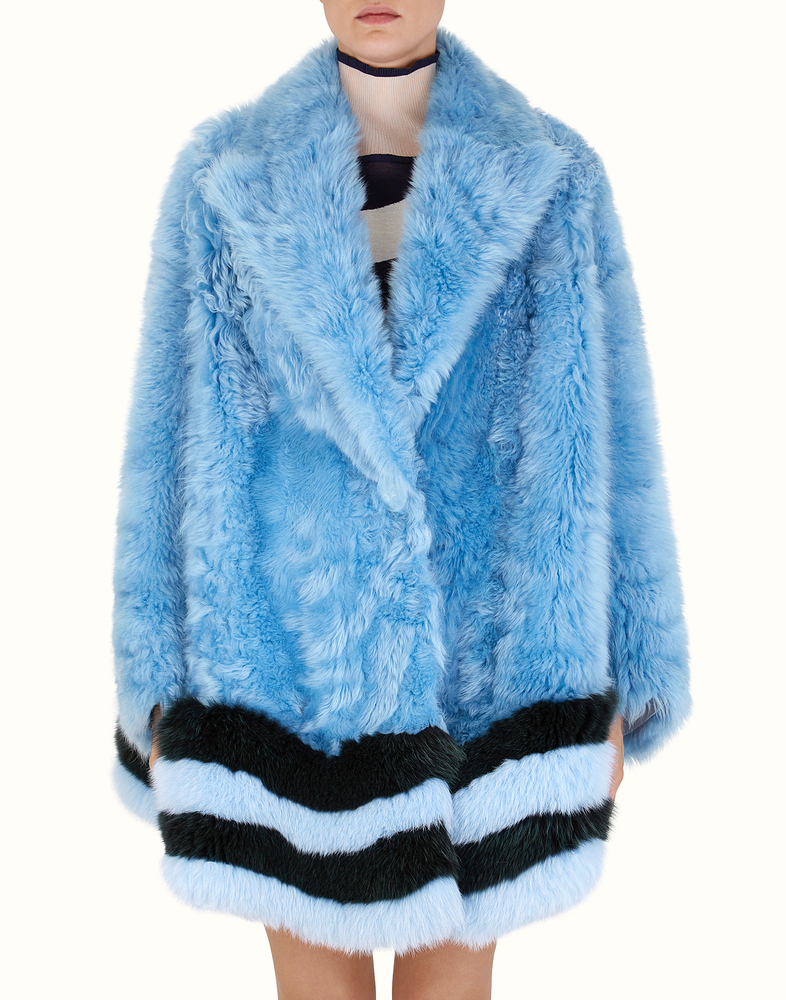 TREND REPORT
In finally shaking loose from the cold, hard grip of the blue-hair crowd, this winter's fur is releasing decades of stifled aggression.
By Jenna Knouse
Editor's Note: This is the first installment from our new contributing fashion editor, Jenna Knouse. Jenna is a graduate of Drexel's Antointette Westphal College of Media Arts & Design, where she earned a bachelor's in fashion design. "As an eighth grader obsessed with 'What Not to Wear,' nothing topped the satisfaction of discovering a new trend," she says. "In my 22-year-old mind, the same thinking prevails." Aside from writing for us, Jenna's in the process of creating her own fashion line. Look for her next in our winter issue, where she'll be curating a collection of accessories to brighten up the year's monotone phase.
The runway is fashion calculus—not easy to grasp and often absurd. Fashion design's been my life for the last few years, and the runway still trips me up. Pun intended.
Just because Gucci shows head-to-toe fur doesn't mean you should wear a mink stole over a chinchilla onesie. You can, but it's not encouraged.
So if you and Trish won't wear it, why do designers show it? Because runway favors the avant-garde, and avant-garde doesn't mean over-the-top artsy. The French term translates to advanced guard, and the advanced guard was combat's frontline. In other words, the avant-garde runway pushes culture forward while sacrificing itself. So next time McQueen shows a snakeskin leotard, dodge the bullet and just buy the clutch.
But snakeskin isn't in this winter, so forget the clutch and skim the trends. Think texture … tactile and visual: graphic furs, velvet, plaids and stripes, metallic. Smash 'em onto a maxi coat or pair with lacquered denim. Welcome to Winter 2017.
Faux or real, fur is wow. No one throws on mink to blend in at Whole Foods, especially this season. Fur got a makeover, and she's the new cool girl. Need proof? Check out Fendi's aqua blue sheepskin (pictured, top) or Proenza Schouler's rabbit patchwork. Head to Skirt, in Bryn Mawr, and pick up a j*military by jocelyn cargo with jewel-tone streaked fur.
Not your fur-te? Put down the coat and buy velvet. It's date-night approved, holiday-ready and sold at Knit Wit, in Bryn Mawr. Buy the 3.1 Phillip Lim mini or opt for the joggers. Both come in sapphire and will trigger green envy. Want more? See Stuart Weitzman's Calare velvet booties. Make sure to pair them with plaids and stripes.
Plaids and stripes are to fashion as burgers are to food—classic. And this winter, crossing the lines is the equivalent of adding bacon. Stripes are big and plaids are bold, so wear the two together. Splurge for van Noten's neutral plaid pantsuit and top it off with drama; try the Carven tartan coat, now available at Latrice, in Bryn Mawr.
Couple your textures, and mix boutiques and brands. Contemporary fashion has no rules. So shrug into Pam & Gela's metallic cardigan (Skirt), throw on your Carven tartan coat and grab a Whiting & Davis cross-body bucket bag (Knit Wit).
Your winter wardrobe tells a story. Why not aim for all the nuance of a Zadie Smith novel?
Save