Be a Tourist in Your Own Backyard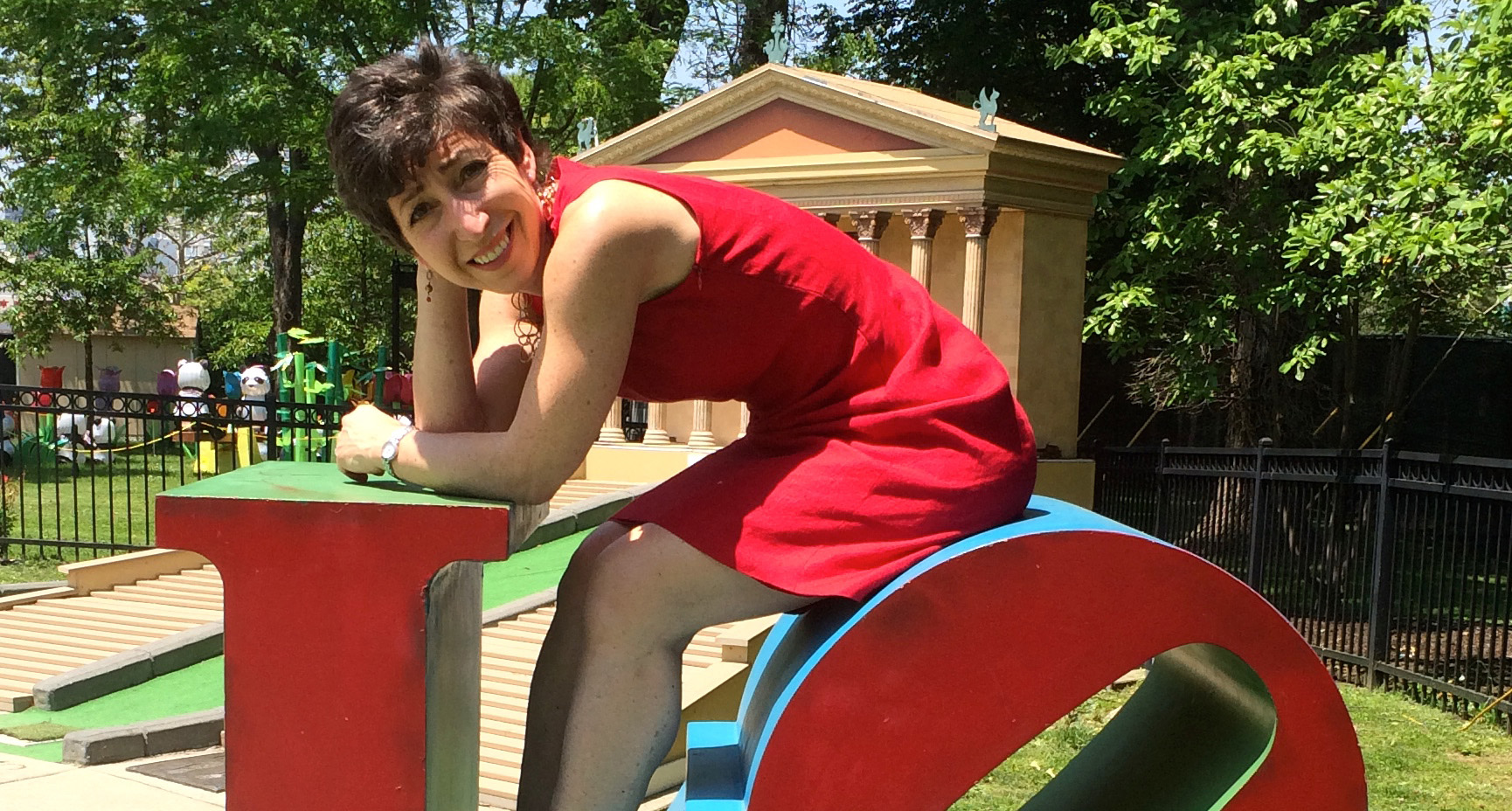 BOOKS
Sure, you know where to eat, drink and be seen around Philly. But what do you really know about the city you call home? Irene Levy Baker and her lengthy bucket list are happy to show you around.
By Scott Edwards
Baker's Philly field guide was 25 years in the making.
When 100 Things to Do in Philadelphia Before You Die, the latest installment in the expansive series by Reedy Press, dropped earlier this month, it was the fruition of over 25 years of near-constant research by its author, Irene Levy Baker.
See, she started working at the Philadelphia Convention & Visitors Bureau a few weeks after moving to the region by way of Pittsburgh—which she arrived at by way of Durham, Richmond, Kalamazoo, Cincinnati and Youngstown. There, she was charged with showing travel writers around, most of which were likely as familiar with the city at that point as she was. Travel writers have a reputation for being a bit cynical. The constant wining and dining, it tends to feed a sense of entitlement. So whenever they displayed an unguarded interest, Baker took note. And she never really stopped.
Baker's book hits all of the familiar pulse points—Zahav, La Colombe, World Café Live—but it also describes the means to access a Philadelphia that's hiding in plain sight, full of nuance and character. In that way, it's a field guide for locals even more than it is for tourists. Sure, you live here. But, at some point, that stops being a reason and becomes an excuse.
Have you done all 100 things?
ILB No, because I'm not ready to keel over. I'm leaving one thing out just to protect my health.
What's that?
When you read it, you can guess.
What's the 101st item on your list?
[Laughs.] I actually wrote 105, thinking that my publisher would maybe not like one or the other.
So give me one of them.
The Ritz-Carlton Philadelphia, at holiday time, serves the richest, most wonderful hot chocolate you've ever had with a little wooden box with shot glasses full of shaved chocolate, and sprinkles, and peppermint and gingerbread that you can use to dress your hot chocolate. And you have it in that grand lobby. I had to cut that as a stand-alone piece, but I found a way to work it in with something else.
I'm giving you a theoretical day to show me around your Philly. What are we doing?
[Baker asks me to tell her a bit about myself. I grew up in the area, I tell her, went to college in Philadelphia, then lived in Old City for a couple of years.]
Let's start with breakfast at Metropolitan Bakery. We're going to grab it and eat it in Rittenhouse Square. Then we're heading down to Philadelphia's Magic Gardens, which is an art installation by Isaiah Zagar made of broken tiles, pottery, found objects. It's almost like you've walked into Oz or Hogwarts. And then we'll walk around the neighborhood, because you'll find his mosaics on walls all around South Street. Afterward, why don't we go on a mural arts tour? They'll explain to you how these murals transform a neighborhood. And the great thing about the tours is they're divided by neighborhood, so you can do them again and again. Then, let's have lunch at Reading Terminal Market.
I'm always on board with that.
You can never be tired of it. And then we're going to head to the Mutter Museum. Have you ever been?
No. And I can't think of a good reason why.
You were waiting for me to take you, obviously. If you can handle that after lunch.
Good point. But I'd rather go after lunch than before.
It is equally disturbing and amazing. We'll see the wax mold of conjoined twins Chang and Eng [Bunker], whose autopsy was done there. We also have to see the collection of swallowed objects, which will make you cringe.
I already am.
Assuming the timing works out, let's do an architecture tour from there. This is one of my very favorite things to do. And let's do it in Old City, since that's where you lived. They're often led by retired architects. They will walk you down streets you've walked by every day, and they'll point out things that you've never noticed before. By then it's going to be getting dark. We've had a pretty packed day and you're going to be worn out, so let's head to Spruce Street Harbor Park. Heaven on earth. You're going to get a beer at the beer garden and relax in one of their multicolored hammocks.
If you say so.
And then we're going to play chess on one of the giant game boards.
I can endure all that walking knowing the day's going to end by the water, nursing a beer.
I wish I had two or three more days to give you.
Baker will be hosting launch parties September 15, 6 p.m., at McGillin's Olde Ale House in Center City and Sept. 22, 7 p.m., at Open Book Bookstore  in Elkins Park. She'll also be signing copies of her book Sept. 10, 7 p.m., at Main Point Books  in Wayne. For a full schedule, go here.
Photo courtesy of Reedy Press