Store It and Show It Off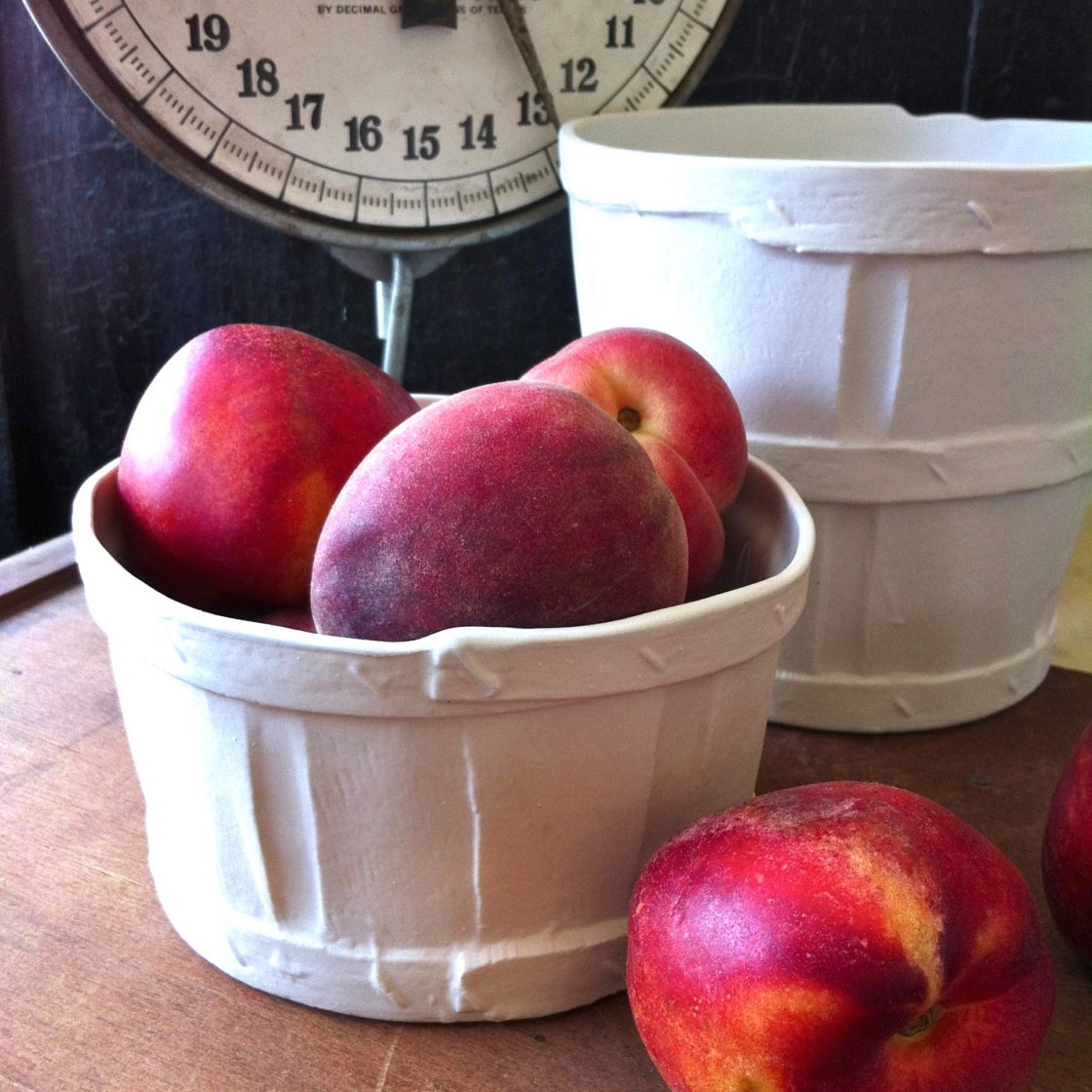 THE ENDORSEMENT
Finally, a stylish answer for when your summer bounty's a little too bountiful.
It's no small concession that my burr grinder and French press reside on the kitchen counter. My wife takes the rather hard line that the counter and the island are for food prep, not storage. She relented only because she realized the longer I go without coffee, the worse the morning goes for both of us. The summer's another exception. Any day now, our garden (her garden, really) is going to start spewing cucumbers and jalapenos faster than we can pickle them. And the onslaught's going to remain pretty steady through the last tomato and ear of corn in September. All the while, the fridge and counters are overflowing. The best we could ever hope for was to keep the piles separate. Until this summer. Turns out, we can store our fruits and veg and show them off, too. The handcrafted "garden-to-tableware" collection by Heirloom Home and Studio, in Glenside, is modeled after those familiar paper farmers market containers. Only these are made out of porcelain, so they're sturdy as hell. And a significant upgrade from the mismatched plates, bowls and Tupperware we've been using—and trying to hide. Now we'll be basking in our bounty, even if it's still in the way. —Scott Edwards
Heirloom Home and Studio, 2227 Mt. Carmel Avenue, Glenside.
Photos courtesy Heirloom Home and Studio