What The Farm Cooking School's Relocation Means for You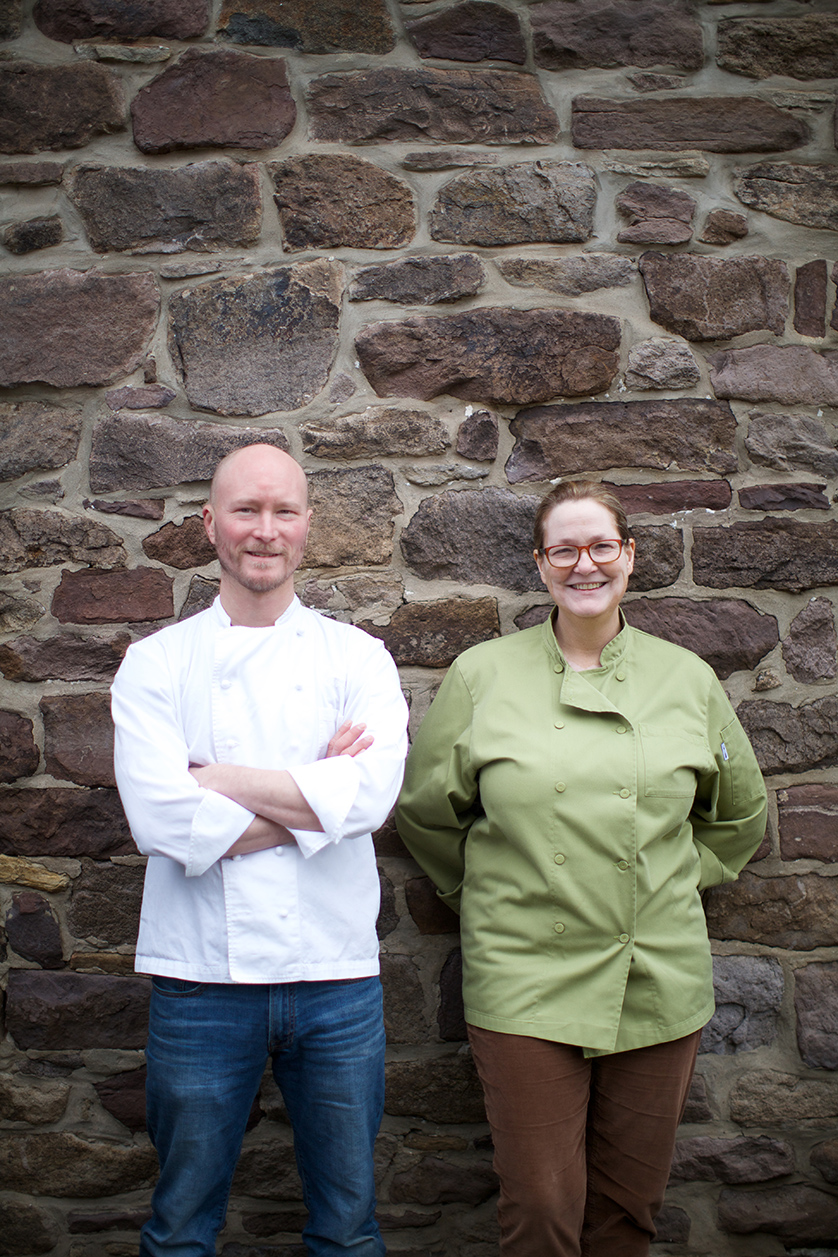 DIY
Don't worry. Your drive's probably even shorter than it was. And with that convenience comes even more incentive to grab your apron and put those new knife skills to the test.
By Kendra Lee Thatcher
While you were having a good ol' time last month, what with all the eggnoggin' and mistletoin', one of our most creative and entertaining kitchens picked up and moved about 15 minutes downriver. News of The Farm Cooking School's relocation to Gravity Hill Farm in Titusville, New Jersey, came as a bit of a surprise. Its chef/owners, Ian Knauer and Shelley Wiseman, appeared to be planting roots at Tullamore Farms, with talk of additional Airbnb rentals there and programming that catered to those overnight guests.
Gravity Hill, though, offers what Tullamore could not: a more central location. Lambertville (and New Hope) sits about 10 minutes to the north and I95, about 10 minutes to the south. There's also a larger movement unfolding there, in which The Farm Cooking School will be playing a prominent role. Whereas, at Tullamore, Knauer and Wiseman were the farm's one and only draw, for the most part. Coinciding with the move, Roots to River Organic Farm is taking over Gravity Hill's fields and its onsite weekend market, where Knauer and Wiseman will be selling prepared foods. (Roots to River owner Malaika Spencer is a former Gravity Hill apprentice.) The impetus for all of this? A new facility called The Barn at Gravity Hill, which'll be used for workshops and retreats with the aim of turning the farm into a sort of locally-grown hub.
Knauer started The Farm Cooking School about four years ago. From its inception, he and Wiseman nurtured a loyal following of aspiring cooks and enthusiastic eaters through a user-friendly—actually, friendly, period—approach to locally sourced cooking that preaches fundamental techniques and constant enjoyment. Their quaint teaching kitchen at Tullamore became known, through both an extensive roster of classes and regular dinners, as the place to savor elevated food of almost every kind in decidedly unpretentious ways.
Most of us have entered this brave new world through a farmers market only to then discover we're pretty much on our own to piece the rest of it together. Sure, there's no shortage of blogs, cookbooks and shows, but little of it is personalized to our experience, living here in this moment, and none of it is interactive. Which makes Knauer and Wiseman practically necessary, whether you're simply curious (craft an authentic French brunch) or all-in (butcher a side of venison and make terrine with it). And now, with some breathing room, you can expect the subjects and dinners to only become more adventurous—Northern Central European cooking, real-time recipe testing. After all, this is unchartered territory.
Photos courtesy The Farm Cooking School / Guy Ambrosino
Save
Save