Drinking Your Way Through Philly Wine Week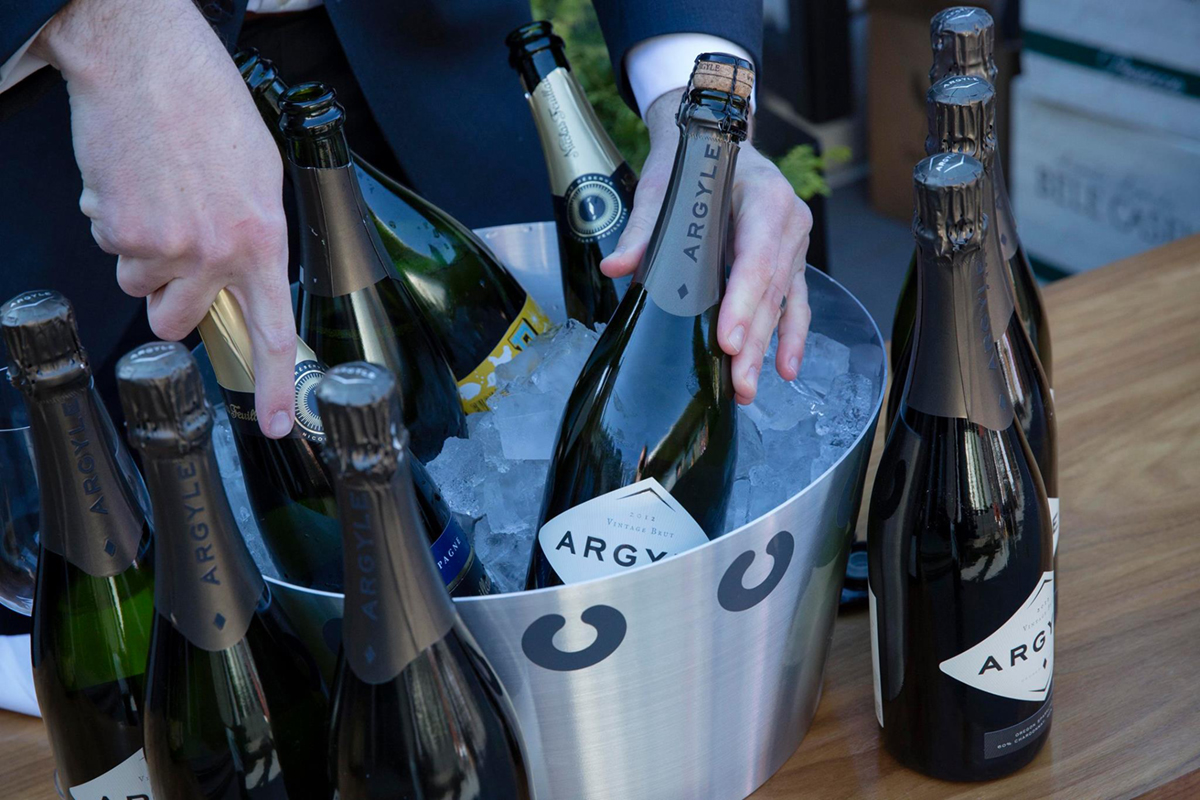 NAVIGATOR
If you have in mind a bunch of snobbish dinners, you're in for an abrupt, and probably life-altering, awakening.
By Scott Edwards
When Philly Wine Week debuted back in 2014, the goal was elemental: to throw some attention on the city's budding, but small, wine community—the shops, the bars, the makers. But as the industry itself has evolved over the last three years—winemakers growing younger, their products more unconventional—we, the audience, have become the target. Trend-happy as we are, a lot of us are still harboring a grudge against wine for being too uptight. We'll drink it at dinner with the in-laws, but it's rare that we'll tote a Spanish sparkler to the beach, or even into the backyard. If we even know what a Spanish sparkler is.
"All of us at Philly Wine Week (PWW) are looking to change the perception of wine as something complicated, stuffy and only to be enjoyed on special occasions. And what better place to show how unfussy something is than our very own city, where keeping things casual and unpretentious is the way of life," says Kate Moroney Miller, a PWW co-founder.
How that'll be accomplished is through a wide range of tastings—more than 70 participants, the largest pool yet, are collaborating on over 100 events—that'll be offering something, in most cases, a few degrees from what you're familiar with. The hope is that you'll get drunk along the way (unofficially) and discover a few new go-tos that go down easy with every occasion, including the complete lack thereof.
This year's installment opens next Sunday, March 19, with the signature kickoff party, Opening Corks, at the Academy of Natural Sciences. (General admission tickets are $65.) In keeping with the aforementioned intent, the party's designed to conjure a rather abrupt awakening by way of a sensory overload—a hundred-plus varieties flowing through halls populated by a T-rex and butterflies.
If you haven't broken through your two-glasses-of-Malbec-then-off-to-bed regimen by the end of the night, there will be plenty of other opportunities to wear down your resolve over the coming days. (Still, ease up a bit on the reins.)
The next night, head over to Kensington Quarters for the pay-as-you-go Lambrusco Festival, at which bartenders will be pouring various kinds of the Italian sparkler and an impressive roster of guest chefs—Jesse Ito (Royal Sushi and Izakaya), Sam Jacobson (Stargazy), Steve Forte (Town Hall Provisions), among a slew of others—will be pairing dishes with them all night long.
Tuesday night brings perspective. Vintage will be hosting Think Inside the Box, a blind tasting to test your ability to decipher boxed and bottled wines. Think all boxed wines taste the same (cheap)? You're a varietal-ist. And you clearly haven't drunk from one since your sorority mixer. It's time to cast your ignorance aside and have your mind blown. (After this, it's on to cans. Yes, cans.)
Come Thursday, you may be confused, but it's only the fast-track to awareness. Time to step in for an at-bat in the big leagues. Osteria is offering the chance to experience one of the great perks in a day in the life of a sommelier: the trade testing. You'll be sampling wines from Italy, schmoozed by distributors and brand ambassadors as you go. Your goal for the night: Figure out how to decipher Prosecco from Lambrusco. (More on that in a moment.)
To ensure the last of your preconceptions are kicked to the curb, hit Afternoon Delights, a pastry-and-wine pairing at Jet Wine Bar Saturday afternoon. The wines have been selected because they're especially conducive to day-drinking. That's right; you can drink the stuff in broad daylight too. And not out of a paper bag. Then, Sunday, Barbuzzo's hosting a brunch, its first, featuring wine-based cocktails, Calabrian and Sicilian wines and Italian sparkling wines (which you should be on intimate terms with by now) paired with Italian-inspired dishes.
Two serious bouts of day-drinking seem a fitting way to close out the week.
(*For a complete list of the tens and tens of events not mentioned here, including access to tickets, go here.)
Photos courtesy (from the top) Philly Wine Week, Panorama, The Good King Tavern
Save
Save
Save