Sheltered from the Storm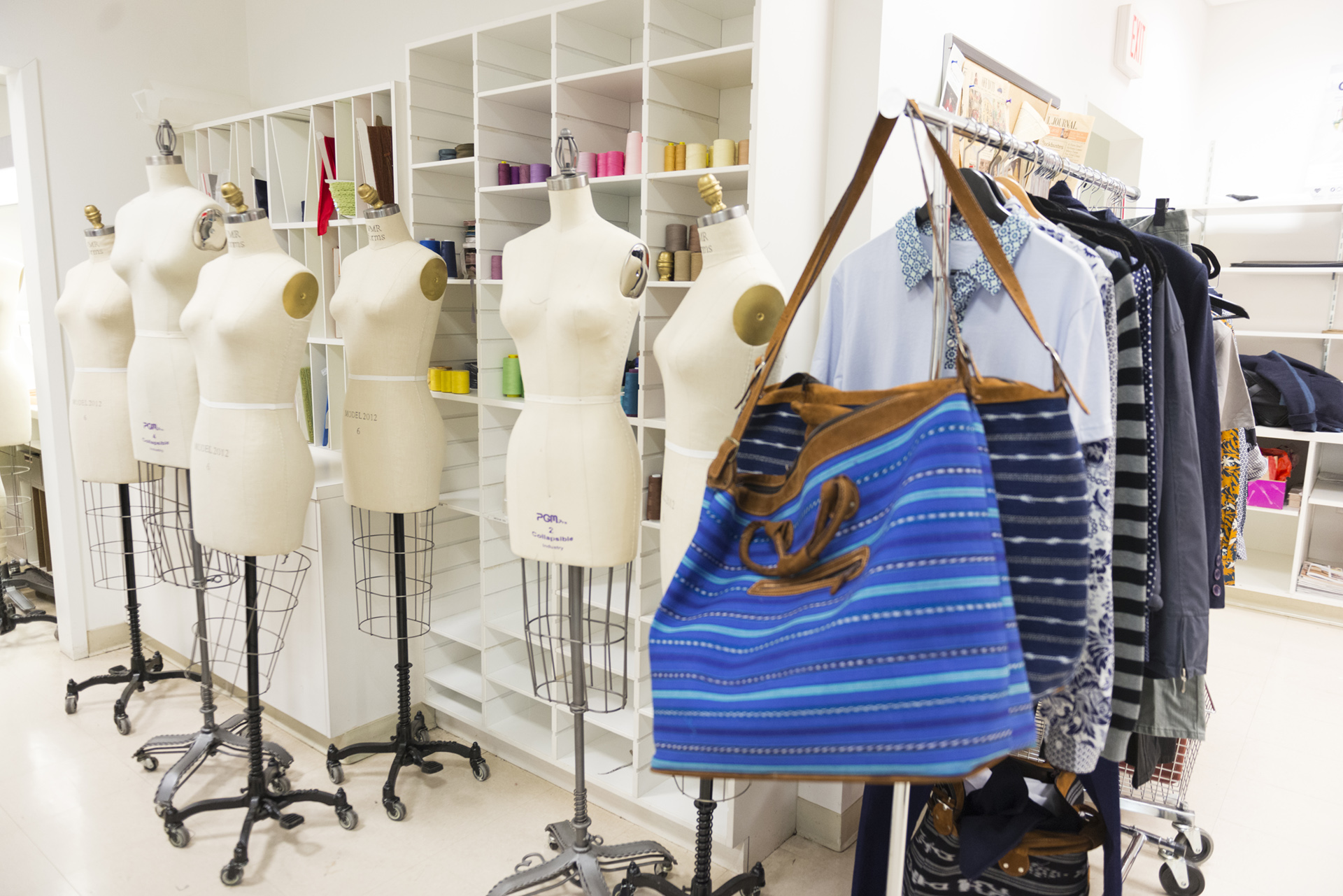 FASHION
This coveted residency is why a Philly designer may be mainstream fashion's next household name.
By Jenna Knouse
Incubator. Say it five times fast. Want a challenge? Define it. Just kidding. Don't. That's why Google exists. Fortunately (or unfortunately), I picture words. Tractor? A John Deere. Neighbor? The old man with the fuzzy cow. Incubator? A chick hatchery. Pardon, my country roots are showing.
But, that's just my mental image. Incubators don't have to be peep hatcheries. The Philadelphia Fashion Incubator reboots this month, and it's hatching a different type of chick. This year's class, its sixth, is comprised entirely of women.
Pause. Rewind. What's the Philadelphia Fashion Incubator, again? It's an annual 12-month residency for six designers committed to growing their labels in the Philadelphia area. The program nurtures business awareness through networking, seminars and access to resources.
Fast-forward. Resume. The incoming class features Latasha Hall (Lillie Designs by Latasha), Sara Keel (Penrose Design Studio), Jessica Joy London (Eluthera), Christie Sommers (West Oak Design), Amy Voloshin (A. Voloshin) and Janell Wysock (Janell Wysock Textiles). For all their optimism and ambition, they'll be promptly pushed out of the nest with a weeklong boot camp.
"I hear them talking about their brands and think, I remember saying the same stuff, saying I'm going to do this and that," laughs Conrad Booker (conradbooker), a graduate of the incubator's last session. "These industry professionals come in, and they kick you in the face." Figuratively, of course. And it's all for the greater good.
"Being at the incubator, I changed in ways I wouldn't have without the program," says Nigel Richards (611 Lifestyle), another grad from the last session. "Whether I would have quit or gone a different direction, I don't know. But, I'm grateful for the path the program's put me on."
An opportunity to change direction, that's what the Philadelphia Fashion Incubator provides. It turns side jobs into careers, chicks into hens. How, exactly? Well, the curriculum is fluid, says executive director Elissa Bloom. It's tailored to cater to the strengths and weaknesses of the current class. The designers themselves decide on their goals, and the incubator catalyzes the process to achieving them.
Where keeping it local is a prerequisite for the designers-in-residence, it's becoming a more devout interest with each new class. Early on, it was meant to seed an arid scene. But now it's evolved to become part of a larger consciousness.
"It is exciting to see our designers'-in-residence commitment to manufacture in Philadelphia and keep it all local. From the production of their collections to using local photographers and printers for marketing, they are the future, and making an impact on revitalizing the region's once-thriving fashion sector," Bloom says. "It is inspiring to see many of them focused on sustainability and zero-waste design and how creating social impact companies are a core part of their business models and brand DNA."
Eveningwear and wedding dress designer Latasha Hall's roots go hand-in-hand with her ambition. "My aunt's best friend taught me how to sew my first outfit in fourth grade," she says. "Since then, I couldn't stay away from the machine."
Still, in this industry, passion, and talent, for that matter, will only carry you so far. To advance beyond that ceiling requires access to an inside track that eludes even the most promising designers. The incubator won't place you there, but it'll load up your arsenal so that you stand a better chance of discovering it—or it discovering you—on your own.
Which is why the incubator has come to represent a sort of safe haven for its designers, who have already sacrificed much in pursuit of innovation. Sara Keel left her 11-year gig in corporate fashion to turn her hobby into something real. And Amy Voloshin started using her formidable print company as a springboard to craft her own designs.
Christie Sommers believes in zero-waste. She uses straight-stitch sewing, a Japanese technique, to minimize it. While knitwear designer Janell Wysock employs yarn bits in her up-cycled pieces. Jessica Joy London isn't far removed from their spirit. She paints silks with organic patterns to encourage connection with nature.
Together, they make for a vivid vision of the future that, at this rate, appears likely to include a local designer among the household labels.
Photography by Matthew J. Rhein
Save