Clear Eyes, Full Heart, Can't Lose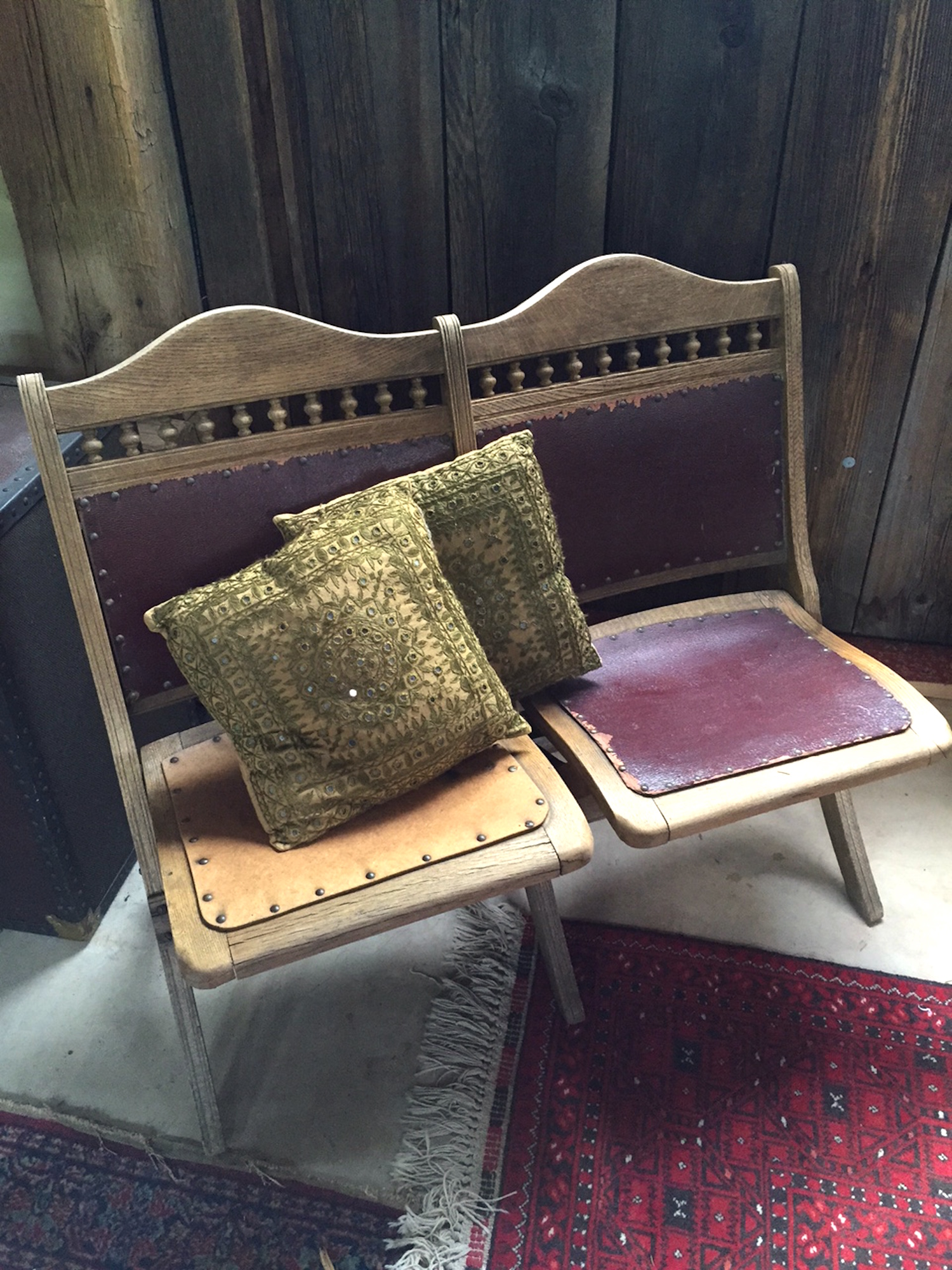 SCAVENGING
The art of discovery at a flea market is more about an open mind and sentimentality than it is resale values.
By Susan Forker
Much of the allure of the flea market for me is the potential. I draw a lot of inspiration digging through the forgotten bits and bobs piled in dusty heaps and buried in bulging boxes. I never know what I'll find, but I've come to trust that I'll find something—materials and props for my jewelry, fuel for my imagination. Here's a sampling of some of what's made its way home with me recently.
A study in artificiality
I've made no secret of my adoration of vernacular or found photography. Lately, I've been drawn to old images of pairs of people. It's something about the dynamic—the strained admiration between sisters, the hidden tension among lovers. The story simmering behind the façade's been preserved as much as the hollow expressions. I culled this batch together from various fleas and shops. I love their awkwardness and symmetry. I may frame them together and display them as a collection.
Tokens of a not-so-distant past
Who didn't collect these as a kid? The handle-and-crank flattening machines were once ubiquitous at every carnival and tourist attraction. You can still find them here and there, but they're not the same, and the pennies are too shiny. But the patina and texture of these are perfect. Being a New Yorker at heart, the iconography doesn't hurt, either.
The mannequin becomes the art
I can't exactly qualify this dress form as a random find. I bought it off a maker friend who's moving. I'd been looking for a mannequin like this for some time. It's a 1963 Wolf dress form, the cage and rolling casters still intact. I'm planning to use it as a prop and product display, but she looks right at home near the French doors in my studio. So much so that I'm finding I treasure it more as an objet d'art than a utilitarian piece.
Take a seat (or two)
I was set up across the aisle at a recent show from a vintage dealer who was selling this chair set. It caught my eye immediately. I thought they were movie theater seats. Turns out, they were from a grange hall. And in need of some repair, which made them surprisingly affordable—and all the more charming. That they folded up and fit in my overcrowded car confirmed that we were meant to be together.
Susan Forker is the owner and designer of the Doylestown-based joeyfivecents, a line of one-of-a-kind jewelry and accessories.
Photography by Susan Forker