Rules to Host By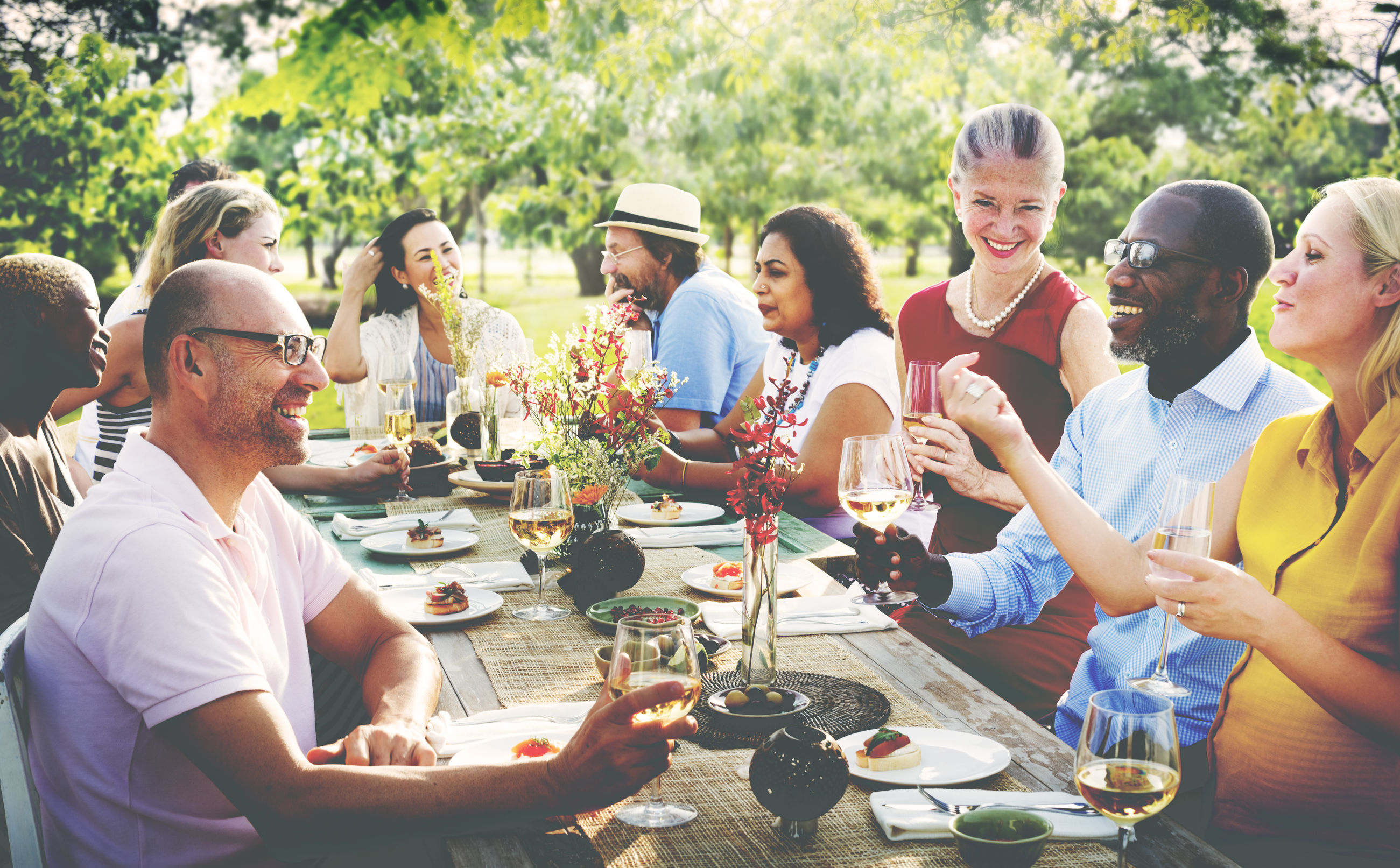 ENTERTAINING
Somewhere along the way, the dinner party got away from us. Time's come to reel it back in and appreciate it for what it is: a safe harbor in a chaotic world.
No one remembers the table setting—or the food, for that matter—after a couple of cocktails.
The dinner party is a deceptively simple affair: friends, drinks, dinner and dessert. Really, that's all there is to it. Yet, we consistently overthink it, ruining our evening and, usually, our guests'. Why? Because deep down, we want to impress our friends, even the lifelong ones who love us unconditionally. Sometime during the course of the planning, we lose our bearings and start to think that they're expecting signature cocktails and elaborate, exotic meals. The reality is, they just want to spend a few hours together. We're all so busy anymore; simply sharing time has become the most intimate affirmation of a friendship.
That said, don't throw a few almond butter-and-pomegranate jam sandwiches on a platter and call it a night. This isn't lunch, and we're not six. To help us strike a balance between afterthought and overkill, we tapped our friend Jack Staub, who, as a founder of the Hortulus Farm Foundation and a friend to many, has hosted more parties at his Wrightstown estate than he could ever hope to remember. Here, his four rules for pulling off the perfect dinner party.
It's not about the food
It's about the ease with which you greet and eat. Buy some steamed lobsters, toss together a salad from the garden and throw in a loaf of garlic bread. I've even picked up a bake-at-home thin-crust pizza with some seasonal toppings on a few occasions. Finish up with a bowl of fresh cherries or peaches and an excellent cheese or a store-bought pie and ice cream. The point is: Keep it fresh, delicious and, above all, simple so that you (and your guests) can concentrate on having a good time.
Have it all done beforehand
No one wants to see you stressing in the kitchen. This time of year especially, room-temperature meals are your savior. Roast a pork loin. Poach some salmon filets or chicken breasts. Or grill a steak. Serve the pork with a mango salsa and the chicken, salmon and steak with a homemade green sauce. Roast some asparagus. Make a potato, pasta or tabbouleh salad. Set them out on a buffet and cover with plastic wrap. Relax, unwrap and enjoy.
Know what your friends drink
I'm a huge champion of the full bar. Enough of this, "May I pour you a glass of a very insouciant chardonnay?" stuff. Certainly, have a serviceable white, red and even a rosé on hand, as well as some beer. But don't neglect the five basic liquor groups: vodka, gin, scotch, bourbon and rum. Make sure you're stocked up on tonic, seltzer and cranberry and orange juice, too. And lemons and limes. Or, did someone say margarita night?
Spread the love
Yes, people need to eat. But in this chaotic, nonsensical world, what people need most is to connect with something comforting and sustaining. Laugh a lot. Hug as much as you can. The most important thing is to gather your friends about you and give them a space and few moments of genuine calm, security and affection. The miracle is that those are the very things that will sustain you, too.