Mother of All Media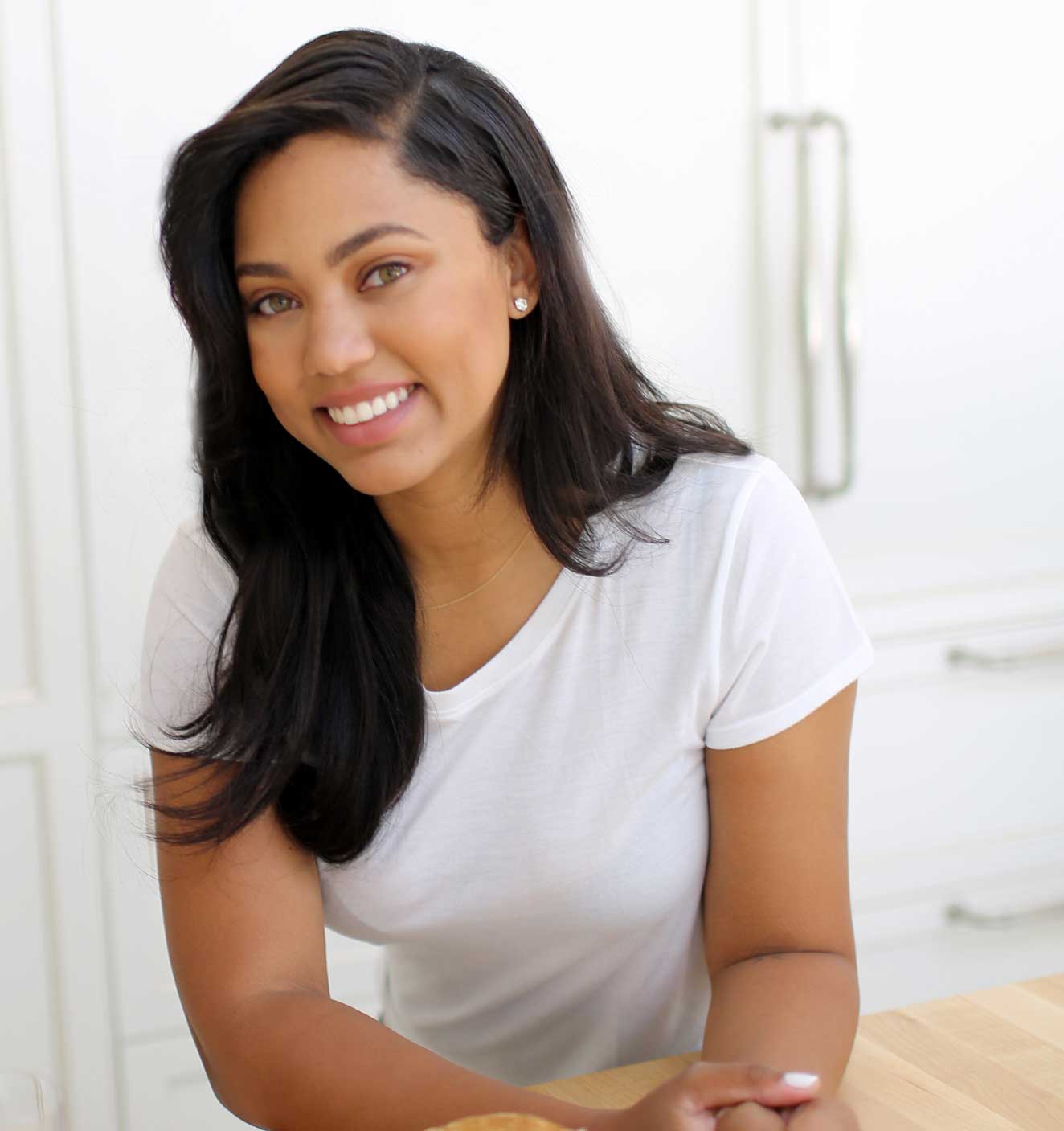 Ayesha Curry is everywhere lately, as a lifestyle expert, a blogger, a magazine contributor and now, an author and a TV personality. We caught up with her ahead of her appearance at the Philadelphia Taste Festival this month to discuss all that she's got cooking.
By Jessica Downey
It's already been a whirlwind fall for Ayesha Curry. Aside from holding down the homefront with her husband, reigning NBA MVP Steph Curry, she's been promoting her first cookbook and shooting her new Food Network show. She's also likely been squeezing in some shooting practice. Video of a three-pointer Curry sank during a pickup game last August in China promptly went viral. And there's more to come. Later this month, she'll be headlining the Philadelphia Taste Festival of Food, Wine and Spirits October 22 at the Valley Forge Casino Resort.
If you're already on familiar terms with the 26-year-old Canadian-born, Charlotte, North Carolina-raised mom of two daughters, just wait. You haven't seen anything yet. This may be that elusive moment when we're able to pinpoint the precise turn when someone becomes a household name.
Her cookbook, The Seasoned Life: Food, Family, Faith, and the Joy of Eating Well, published in September, and her show, "Ayesha's Homemade," is scheduled to debut this month.
Already, Curry's lifestyle blog and YouTube channel, Little Lights of Mine, where she shares her love of food, family and her approach to living a balanced life, have quickly become go-to resources for millions looking for a lift in and out of the kitchen. Curry also contributes to TheBump.com and CALLED magazine, and she's been featured in Food & Wine, Time, InStyle, People, USA Today, Brides, POPSUGAR, Hello Beautiful and Diablo Magazine. And, she launched her own brand of extra-virgin olive oil in 2014.
Before her trip to Valley Forge, Home + Table talked with the San Francisco resident about growing up in a foodie household, how she makes her family her top priority and her cookbook, a collection of about 100 of her favorite recipes, many of which she learned growing up, including Cast Iron Biscuits and Smoked Salmon Scramble.
And, of course, we asked if she's hiding some serious game in deference to Steph.
What were you first introductions to food, growing up in Canada with a Jamaican mom?
AC  At my house, we always had ginormous family get-togethers with incredibly flavorful food.
What kind of influences did your mom's heritage play on what you ate as a kid?
I think all those flavors really helped to broaden my palate and my taste buds.
What was your favorite thing to eat growing up?
I loved my mom's oven-roasted, brown-sugar chicken, which I made this spring on "Rachel Ray."
The food industry has been revolutionized in the last decade by so many celebrity chefs and cooking shows. Where do you fit in?
I'm a young mom of two whose passion for food really stems from family togetherness. My whole message is about cooking with love in an effort to gather your family together. I hope it will help people communicate with each other and keep their sense of family alive.
What do you love most about cooking, especially now that you have your own family?
I absolutely love getting the family involved in making the meals and then seeing the smiles on everyone's faces when we're done.
During the NBA season, which is pretty long, are you able to have regular dinners together as a family?
Yes! It's actually the time when life is the most normal for us. We try to keep an everyday-regimen in place. Most nights are spent together unless there's a game.
What made you want to write a cookbook?
I really wanted to put my love for food into words. I also wanted to share my joy of cooking for my family and getting everyone to gather together in hopes that one day they would do the same. And I wanted to leave a legacy for my girls.
How does your family-first approach translate to the recipes?
Many of them are family favorites that have been passed down from generation to generation. The others are some that I created over the years. Everything that went into this book is meant to be quick, easy and approachable.
We can't let you go, of course, without discussing that three-pointer. Was it a fluke, or are you hiding some serious game?
In my dream, it goes in every time. But that shot was a little luck along with some pointers I got from someone I know.
Photo courtesy Little, Brown and Company / Coeur de la Photography