Everything Old is New Again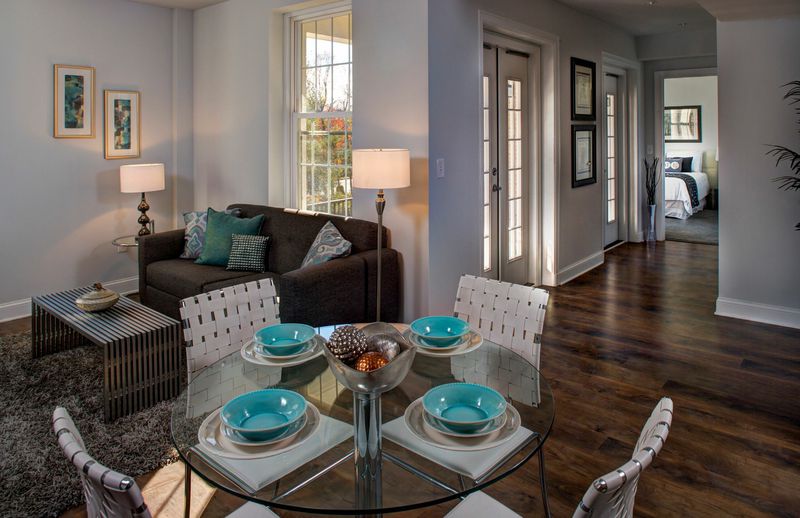 HOME TECH
Outside and in, the Main Line's newest apartment building retains much of its nearly-100-year-old-character. But that doesn't mean it's without cutting-edge amenities.
By James Boyle
Under the scrutinizing eye of a community that takes its history and its curb appeal very seriously, a Bala Cynwyd developer spent two years and more than $35 million converting the former Eastern Baptist Seminary in Wynnewood into The Palmer, a high-end apartment building. And that only counts the actual construction period.
"It took three years to get the approvals from Lower Merion," says Kevin Michals, a principal with Cross Properties, said developer. "People are always very cautious about new developments. The fact that we renovated an already existing building, rather than build a complete new development, made it a little easier."
The 120,000-square foot, four-story building, designed by Philadelphia architect Horace Trumbauer and built in 1919 as a resort, has been listed on federal, state and local historical registers. The designation allows Cross to collect tax credits from the government, but it also severely limits the extent of any physical changes.
So the main lobby's marble floor stayed. As did the rotunda's wood floors and French doors. The arches, crown molding and balconies throughout are also original. "We have 60 different fireplaces in the homes, but they are more decorative than functional," Michals says.
But The Palmer, the Main Line's first new apartment building in more than 50 years, is not without its modern creature comforts. Cross partnered with Delos, a firm that specializes in developing sustainable- and wellness-minded spaces, to create several such apartments. They're tricked out with high-end air purification systems (complete with aromatherapy), blackout shades, circadian mood lighting and vitamin C-infusing showerheads. "Water contains small amounts of chlorine," Michals says. "The vitamin C counteracts the chlorine effects."
There's also a saltwater pool and a gourmet kitchen that's available to residents for large gatherings, both of which are intended to invoke the halcyon vibe from the property's original iteration, Green Hill Farms Hotel, retreat for Philly's upper crust.
Photo credit: Courtesy The Palmer / Elizabeth Baxter