Weekend Getaways for Food Geeks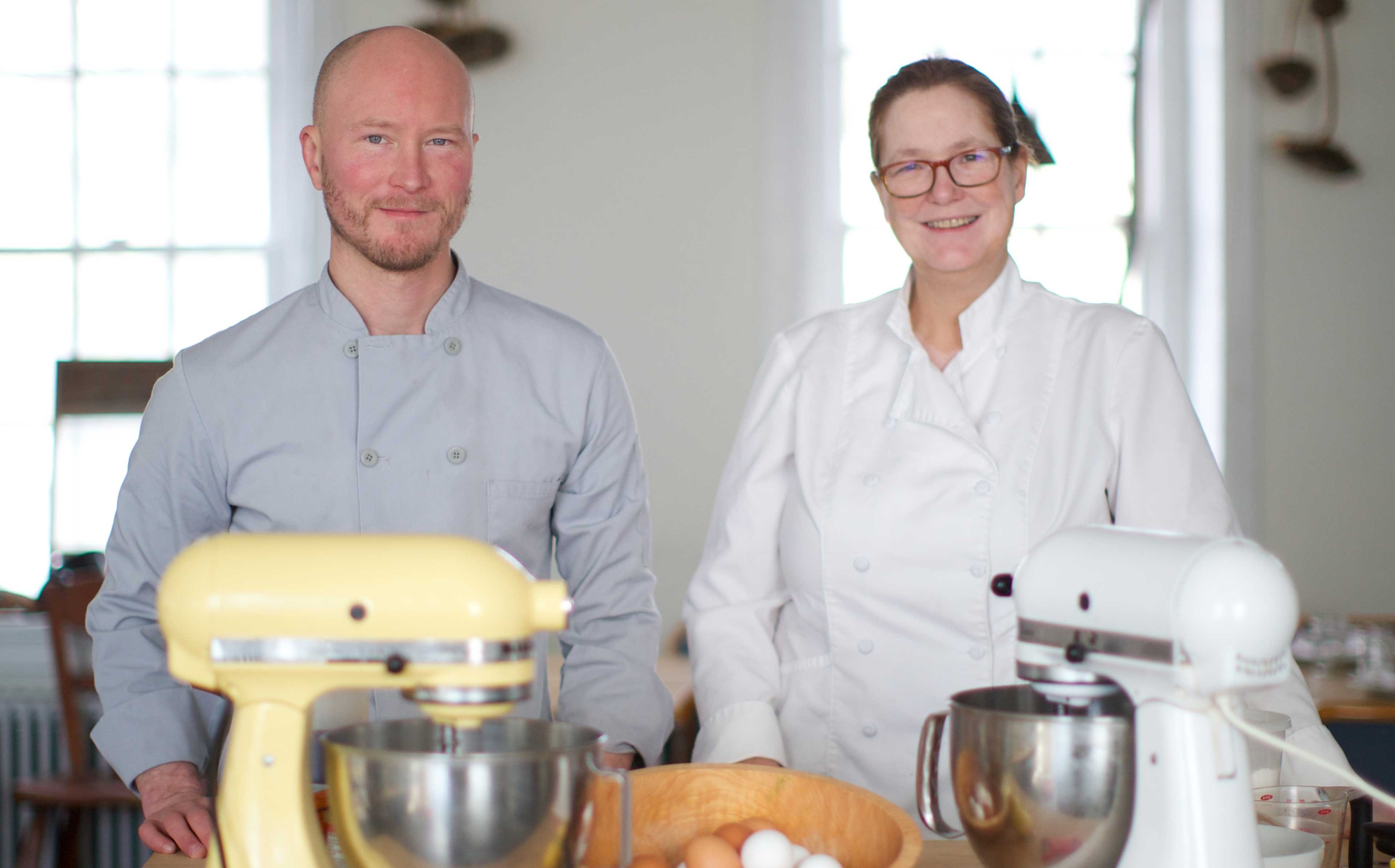 TRAVEL
Whether you want to develop your knife skills or eat (and drink) really, really well, these three destinations will allow you to do it free of distraction.
We all travel for food anymore, whether it's driving past the local grocery stores to hit an out-of-the-way Whole Foods or night market-hopping in Thailand for a week. It all counts. In fact, the term "culinary tourism" was dropped in 2012 in favor of "food tourism" because it was deemed too elitist. Regardless of what it's called, business is booming. And it's believed to be only in its infancy, in large part because of the money that's being generated—tourists are spending, on average, 25 percent of their travel budgets on food and drink, according to the World Food Travel Association—and now invested to entice us to blow even more. Not to mention, food is the linchpin of local culture. Always has been. Only our interest in it is new. So, in the spirit of savoring every experience, near and far, gourmet and grassroots, we're offering up three weekend getaways, all within driving distance, that cater to the serious eater (and cook, if you're game) in each of us. Yeah, they tip more toward indulgence, but we figured you've got a handle on filling up your weekends at home with farmers markets and trending brunch spots.
—Scott Edwards
The Farm Cooking School | Stockton, New Jersey
Driving time from Philadelphia: About an hour
This is farm-to-table cooking as preached by the guy who wrote the book on it. Literally. Ian Knauer, the school's founder, is the author of the revered cookbook, The Farm—Rustic Recipes for a Year of Incredible Cooking. It was while writing that book that he discovered the small, artisanal towns along the Delaware River in central Bucks and Hunterdon counties. Shortly after it was published, he rented a small stone house on a grass-fed cattle farm and spent the winter renovating it. Come the spring, he invited Shelley Wiseman, a colleague from his days at Gourmet magazine, to join him, and together they opened the school. Serious as their credentials are, the classes and dinners they stage year-round cater as much to excited eaters as ambitious home chefs. Last fall, they hosted their first weekend-long program. (There are three Airbnb apartments on the farm, including a one-bedroom over the school's kitchen.) Knauer and Wiseman led a "Best Dishes to Bring to a Party" class. That night, they brought their guests (and their dishes) to a potluck dinner at a nearby farm. This summer, they're planning to repeat such a weekend about every six weeks. thefarmcookingschool.com
Ocean House | Watch Hill, Rhode Island
Driving time from Philadelphia: About 4 hours
The already-culinary-minded resort—there's a food forager on staff—opened a 3,000-square foot Center for Wine and Culinary Arts last fall. The wide-plank walls and flooring and exposed posts and beams are from an early 19th-century Connecticut tobacco barn, but a demo kitchen tricked out entirely with Gaggenau appliances is straight out of the future. The aforementioned forager, Paul McComiskey, along with the chefs from the Ocean House and its sister resort, the Weekapaug Inn, lead a daily roster of complimentary tutorials that delve into local sourcing—Ocean House is perched along Rhode Island's craggy coastline, so that includes seafood, too—and cooking technique. There's a fee-based monthly series of interactive classes for those who like to dirty their hands as much as fill their stomachs. The center's also home to Ocean House's 8,000-bottle wine collection, spread between two cellars. Jonathan Feiler, the resort's director of wine education, partners with McComiskey to design bespoke wine dinners. That's about as of-the-moment as a menu gets. oceanhouseri.com
Inn at Windmill Lane | Amagansett, New York
Driving time from Philadelphia: About 3½ hours
Plans are in the works to stage a second round of Wine Harvest Weekends this fall, where the inn collaborates with neighboring vineyards Channing Daughters and Wölffer Estate to offer in-depth tours, tastings and a dinner. But the VIP access runs year-round. The inn's concierge will book the personalized tours, arrange a car service to get you to and from and even send you on your way with a basket lunch. After drinking wine all afternoon—tasting wine, we mean—it's going to be too tempting to resist settling into your exceptionally cozy confines for the night, especially once you've got a fire roaring. The inn's thought that part through, too. The in-room iPad is loaded Incentient, a digital concierge service that enables you to order takeout from an impressive selection of local restaurants—Meeting House, Fresno, East Hampton Grill, among others. Your dinner will be delivered to the inn's kitchen, where it'll be plated on china and then brought to your suite. You land the best seats in the house, and you didn't even have to slip the hostess a twenty. Or put your pants back on. innatwindmilllane.com
Photos courtesy (from the top): The Farm Cooking School / Guy Ambrosino (2), Ocean House, Inn at Windmill Lane.