Life in the Cuckoo's Nest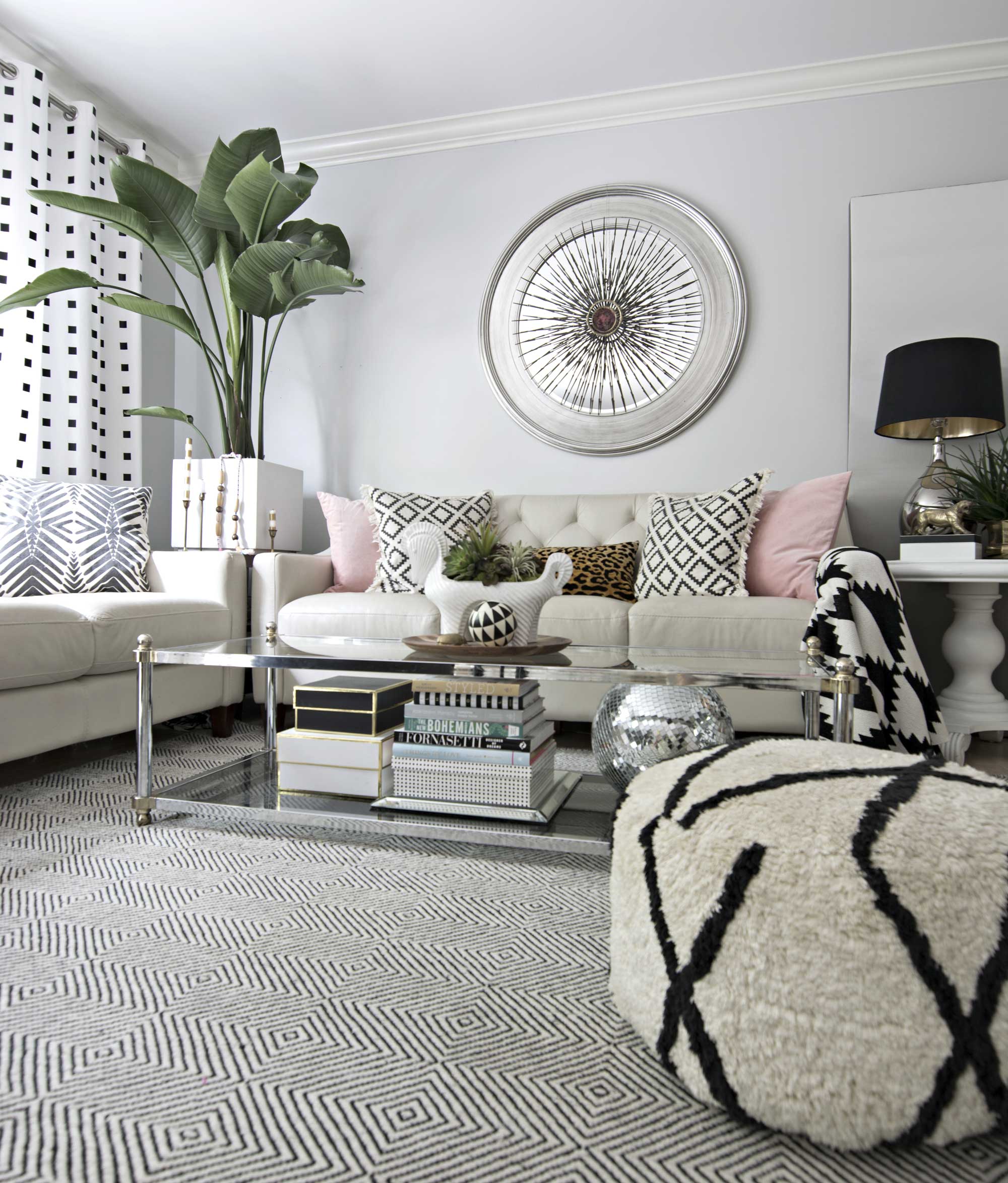 HOME DESIGN
Polished as her Northampton home may seem to her thousands of followers, Julia Konya's life is in constant upheaval. And that's just how she likes it.
By Sean Downey
Julia Konya isn't comfortable in the spotlight. She's never thought of herself as a writer, much less an Internet personality. Yet her face is front and center on the interior design blog, Cuckoo4Design, she created from scratch and relentlessly updates each day. The blog has become a source of inspiration for the tens of thousands who regularly return for the never-ending flow of whimsical design and clever decorating ideas. Check in once and you'll soon be immersed in painted curtains, secretary desk makeovers and an endless stream of other intricate DIY projects.
But beyond all that, she'd prefer to be left to her own devices. "When I'm alone, I can be creative," Konya says. "That's pretty much how I've always been. As a child, I used to lock myself in my room and just color or do craft projects."
Konya grew up in Germany, where she studied art and visual merchandising before moving to the United States at 21 for a marketing internship at an engineering firm based in Bethlehem. That's where she met her husband, Jarrid Konya.
After the couple settled in Northampton to raise their two children and four cats, Julia continued working with her hands. And every time she would refinish a piece of furniture, remodel a bedroom or fashion new drapes, her friends would ask how she created such a distinct look. "So I decided to start a blog and put everything in there," she says. "I figured it would let my family in Germany see what I was doing too."
Her visual approach to blogging turned out to be perfect for Pinterest and Instagram, where she quickly developed a following of 28,000 strong.
"I had to get over my fear people might think I was saying something wrong," Konya says. "But I've grown to love blogging because I get to do what I love and I make my own hours."
For all her time and effort, the posts that prove the most popular seem to take on lives of their own, like the outdoor enclosure she built for their cats. "I built them an outdoor play area with tunnels that are connected along the fence to our living room window, but I was scared to write about it because I thought people would think I was completely nuts," Konya says. "But that post has received the most traffic ever." The project even caught the eye of modern cat magazine.
Design is temporary
Spend any time on Cuckoo4Design and it's immediately apparent how much Konya looks at her home as a work of art. Graphic lines on the front porch and in the living room give way to geometric patterns in the bathrooms and bright accents in the kitchen. Every corner, every surface is fair game.
"I get an idea, I get an inspiration and I do it. And if I don't like what I've done, I just redo it or take it down," she says. "When I complete a project, I take pictures and write about it."
She's also adamant about not plotting her projects well in advance. That's too structured for her liking. "I feel like the people who follow me like the spontaneity."
Who's afraid of a little heavy lifting?
Konya's designs and her home life often bleed together as one, and she's quick to point out that her house doesn't always look as perfect as it does in the blog. Most of the time, actually, it's a mess. "My family is used to the house being torn apart most of the time," she says.
She also tackles the handyman work—"I'm a perfectionist, and I don't like it when Jarrid helps."
Her approach, she says, is always even-keeled, even in the face of the kind of trauma that usually sends a couple into a fiery rage. Case in point, earlier this year, the Konyas bought a new sectional for their basement. It wasn't until they got it home that they realized it wasn't going to fit down the stairs. After much deliberation, Julia took it upon herself to bring it down in pieces.
"When it came to cutting the sofa in half, I just figured I'd be able to put it back together again later," she says.
She carefully stripped the upholstery, cut the feet off and then, impossibly, put it all back together downstairs.
Home is where the heart is
While Konya's built her following around letting people into her home, she's cautious about making her blog too personal. "But I realize that I have to keep things somewhat personal or else the readers don't have anything to connect with," she says.
A few years ago, Konya confided about her daughter's sensory issues and candida overgrowth. The emotional posts conveyed a deeply personal and difficult struggle to help her daughter get through painful periods in her young life.
"I felt like it connected with a lot more people and helped them in some way because there are a lot of people going through the same thing," Konya says.
For the most part, though, Konya's posts are focused on her insatiable desire to make all the spaces in her home—"Half of my husband's man cave is ripped apart right now"—as dynamic as she can. The attention's flattering, but it's by no means an affirmation. Interior design, for Konya, is about the means, not so much the end.
"I'm a big believer in going with the flow and not dreaming too big," she says. "I want to stay focused on doing what I like to do. And if something happens, it happens."
At least so far, it's happening.
Photos (interiors) courtesy Cuckoo4Design / Julia Konya; (portrait) courtesy Cuckoo4Design / Jules & George Photography