The In-Between Dinner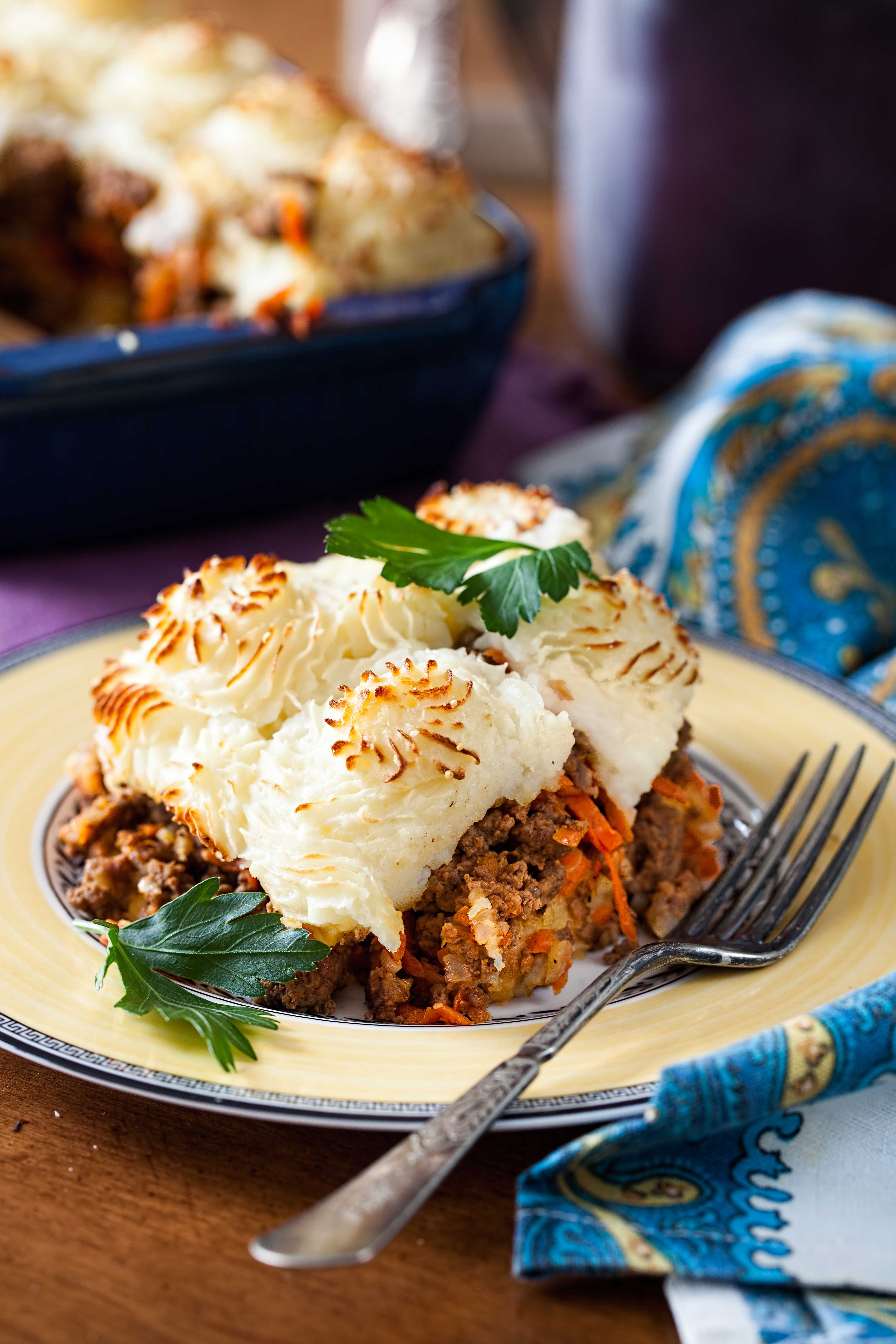 What's not to love about a gluttonous holiday feast? (If we showed half as much interest in healthcare as we do in stuffing, the average life expectancy would be like 105.) But it's the humbler meals around the holidays—the weekend after Thanksgiving, the weeknights between Christmas and New Year's—that tend to leave even deeper impressions. The air is calmer, the food less fussy. They're dishes like this one that are plunked down in the middle of the table, inviting everyone to dig in at leisure, without even a break in conversation. Just like it used to be. —Scott Edwards
Beef and Potato Casserole
Serves six.
Recipe by Yelena Strokin
2 lbs. russet potatoes, peeled and cut
   into chunks
¾ cup milk or half-and-half
1 egg
2 tbsps. unsalted butter
1 tbsp. grape seed oil
1 small yellow onion, finely chopped
2 carrots, shredded
1 lb. ground beef
1 tsp. smoked paprika
1 tbsp. chopped parsley and dill
2 tbsps. Parmesan, finely grated
Salt and freshly ground pepper
Add the potato to a large saucepan and fill it with enough water to cover the potato entirely. Add a generous pinch of salt and place the pan over a high heat. Bring the water to a boil, then reduce the heat to medium and cook until the potato can be easily pierced with a knife, about 15 minutes. Drain.
Move the potato to a large bowl and mash. Warm the milk (or half-and-half), then add it to the bowl along with the egg and butter. Beat the mixture with a wood spoon or a handheld mixer set to medium until the consistency's smooth and fluffy. Season with salt and pepper to taste.
Heat the oil in a large saucepan over a medium heat. Add the onion and carrot and, stirring often, cook until they soften, about five minutes. Stir in the ground beef and bring the mixture to a simmer. Add the paprika, parsley and dill. Season with salt to taste. Stirring occasionally, cook until the beef browns, about 15 minutes.
Spread half of the mashed potato evenly across a shallow baking dish. Then, layer the ground beef mixture over top and the remaining mashed potato on top of that. (If you're into aesthetics, use a pastry bag to apply the last layer of mashed potato.) Sprinkle with the Parmesan and broil until the top potato layer is tinged brown, about a minute. Serve directly from the baking dish